Arkema in the TOP 100 Global Innovators

Arkema in the TOP 100 Global Innovators
For the seventh consecutive year, Arkema has been ranked among the 2017 Top 100 Global Innovators, as compiled by Clarivate Analytics.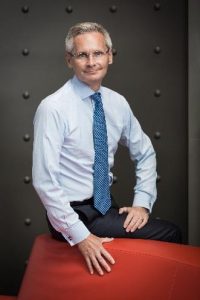 "Innovation has been part of Arkema's DNA since its creation and represents one of the Group's growth drivers.
To be listed among the Top 100 Global Innovators for the 7th consecutive year is a tribute to the merits of our strategic guidelines and unique positioning through the development of our portfolio of advanced materials and adhesives.
It is also a source of great pride for Arkema and a tremendous reward for our teams."
Thierry Le Hénaff
Arkema Chairman and Chief Executive Officer
Innovation, Arkema's winning strategy
This recognition rewards Arkema's innovation culture and strategy in areas like materials lightweighting, 3D printing, lithium-ion batteries, organic electronics, and adhesives, as well as the know-how and expertise of its R&D teams in developing innovative solutions that contribute to product recyclability and promote the circular economy.
A designer of materials and innovative solutions, Arkema shapes materials and creates new uses that accelerate customer performance. Our balanced business portfolio spans high-performance materials, industrial specialties and coating solutions. Our globally recognized brands are ranked among the leaders in the markets we serve. Reporting annual sales of €7.5 billion in 2016, we employ approximately 20,000 people worldwide and operate in close to 50 countries. We are committed to active engagement with all our stakeholders. Our research centers in North America, France and Asia concentrate on advances in bio-based products, new energies, water management, electronic solutions, lightweight materials and design, home efficiency and insulation. www.arkema.com
Contact Information
Email:
mailto:gilles.galinier@arkema.com
URL:
http://www.arkema.com/
Phone:
+33 1 49 00 70 07
Company:
Arkema