Aurizon Ultrasonics hires two sales directors to meet growing demand

Unveiling of new CCB UltraLight, agreement with CERA France for elastic entrapment in nonwovens creating game-changing opportunities  
KIMBERLY, Wis. (April 7, 2015) – Aurizon Ultrasonics has hired two new sales directors in order to meet the growing demand for the company's innovative and proprietary high-tech ultrasonic sealing and bonding equipment.
Jeff Martin and Mark Sjoberg have both joined Aurizon's sales team as sales directors with a focus on growing the packaging and specialty converting businesses.
Martin is located in the northeastern part of the United States. He previously worked for KHS Bartelt, SIG, and Schubert Packaging focusing on packaging and systems for the food and pharmaceutical markets. He will be responsible for key accounts in the northeast and central regions of the U.S.
Sjoberg joins Aurizon with more than 20 years of sales experience in industrial process control systems and thermoplastics used in industrial applications, most recently at Senoplast USA, Inc. as sales director for North America. He is located in the southeast and is primarily responsible for strategic accounts across the southern part of the U.S.
"We are very excited to have both Jeff and Mark joining us," said Bob Cool, executive vice president, sales and marketing, at Aurizon. "They both bring a tremendous amount of knowledge, experience and passion, and will be great assets to assist customers looking to add value to their product and/or process capabilities through improved sealing technology."
Cool says the additional focus on growing the packaging and specialties businesses is part of their aggressive plan to expand in core markets and follows two recent development initiatives: the successful launch of the CCB UltraLight rotary sealing system for the packaging industry, and the recent licensing of a key patent from CERA France that enables Aurizon to manufacture and sell its patented rotary ultrasonic bonding technology to secure elastic strands into nonwoven structures.
"These two developments are game-changers in their respective industries," said Cool. "Our CCB UltraLight sealing system is a great breakthrough for the packaging industry. It's extremely versatile and can be easily integrated into existing horizontal form fill and seal machinery, vertical form fill and seal machinery, and flow wrappers.  Not only is it considerably lighter and smaller than our previous rotary ultrasonic systems, it utilizes a new lower cost power supply, which has helped reduce the cost of the overall system. And the streamlined design enables sealing right against the product, making it possible to use less film and achieve significant cost savings.
"Similarly, our rotary ultrasonic bonding systems can be a great solution for securing elastics in nonwovens without the need for costly adhesives. Access to the CERA patent enables Aurizon to leverage the capabilities of our systems to help customers lower their product costs while improving operational effectiveness," he said.
To learn more about Aurizon's packaging sealing technology, including the CCB UltraLight system, contact Martin at 704.975.9044 or Jeff.Martin@AurizonUltrasonics.com, or Sjoberg at 972.689.8144 or Mark.Sjoberg@AurizonUltrasonics.com. For more information on Aurizon's ability to secure elastic strands into nonwoven structures, contact Carl Gillman at 859.412.0556 or Carl.Gillman@AurizonUltrasonics.com
About Aurizon Ultrasonics
Aurizon Ultrasonics (www.AurizonUltrasonics.com) was created in 2009; however, its research team has been developing and expanding ultrasonic technology for more than 30 years with its origins in the Kimberly-Clark Corp. Aurizon's expertise and patented technology make it a leader in the ultrasonic sealing industry and provide a solid foundation for creating customized solutions to meet customer needs. By partnering with each customer and working together to develop a comprehensive, customized solution for their sealing challenges, Aurizon invites companies to experience better by increasing their productivity, reducing their costs and improving their products. Aurizon is an INDA member and was recently named one of Inc. magazine's 5,000 fastest-growing private companies in America.
Photo 1: Jeff Martin
Photo 2: Jeff Sjoberg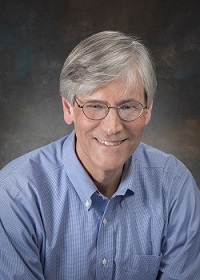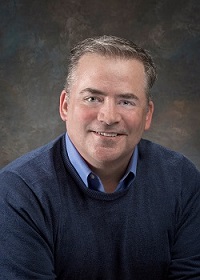 Contact Information
Email:
Bob.Cool@AurizonUltrasonics.com
URL:
www.aurizonultrasonics.com
Phone:
Bob Cool, Executive Vice President, Sales and Marketing, 877-321-3719
Company:
Aurizon Ultrasonics