Back to the Future: 2021 AATCC Time Capsule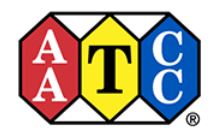 RESEARCH TRIANGLE PARK, NC, USA, January 8, 2021—In 2021, AATCC looks back on the industry and how much it has changed as an Association. At the 100-year anniversary celebration, the Association will unveil a much-anticipated and long-awaited Time Capsule from 1964, and new products will be carefully stowed away and preserved!  AATCC is accepting entries for the new time capsule with modern-day textile products from around the world.
All AATCC members and student chapters are invited to take part. Entries must be received by 11:59 PM EST on March 1, 2021. Finalists will be notified by April 15, 2021.
Today, and in the future, AATCC represents textile professionals around the world, and throughout the textile supply chain! As we aim to be inclusive and have all cultures represented, we find that it is important to include textile products that show just how diverse the textile industry is. This new time capsule represents the diverse, interesting, resilient, and exciting people and products that make up today's textile world. What would you like to see revealed to the world 100 years from now?
Entry Requirements:
Guidelines on how to enter are available for industry members at https://www.aatcc.org/wp-content/uploads/forms/2021TimeCapsuleIndustry.pdf
Each AATCC Student Chapter can complete one entry form. More details for student chapters are at https://www.aatcc.org/wp-content/uploads/forms/2021TimeCapsuleStudents.pdf
More information on the 2021 AATCC Time Capsule Contest are available in full detail at https://www.aatcc.org/about/timecapsule/
About AATCC: AATCC is the world's leading not-for-profit association serving textile professionals since 1921. AATCC, headquartered in Research Triangle Park, NC, USA, provides test method development, quality control materials, and professional networking for members throughout the world.
# # #