Battery Show 2022: Freudenberg presents liquid absorbers for lithium-ion battery packs

Weinheim, May 18, 2022. The experts from Freudenberg Performance Materials (Freudenberg) will be presenting battery pack liquid absorbers, an innovative solution that makes battery systems safer, at this year's Battery Show in Stuttgart. The absorbent pads capture and store unwanted liquids inside the packs quickly and reliably. With adjustable absorption capacity and geometries, battery pack liquid absorbers ensure long-lasting battery packs. Visitors will find Freudenberg at Stand C 36 in Hall 10 from June 28 to 30.
Battery packs are the core elements of mobile and stationary lithium-ion energy storage systems. They are used in automotive and industrial applications. The performance and lifespan of these components are largely responsible for the efficiency of the energy storage system. Moisture inside the packs, such as condensation water or leaking coolant, can considerably diminish both function and lifespan. Battery pack liquid absorbers act as a safety system: the special fleece quickly takes up condensate or coolant and stores it effectively.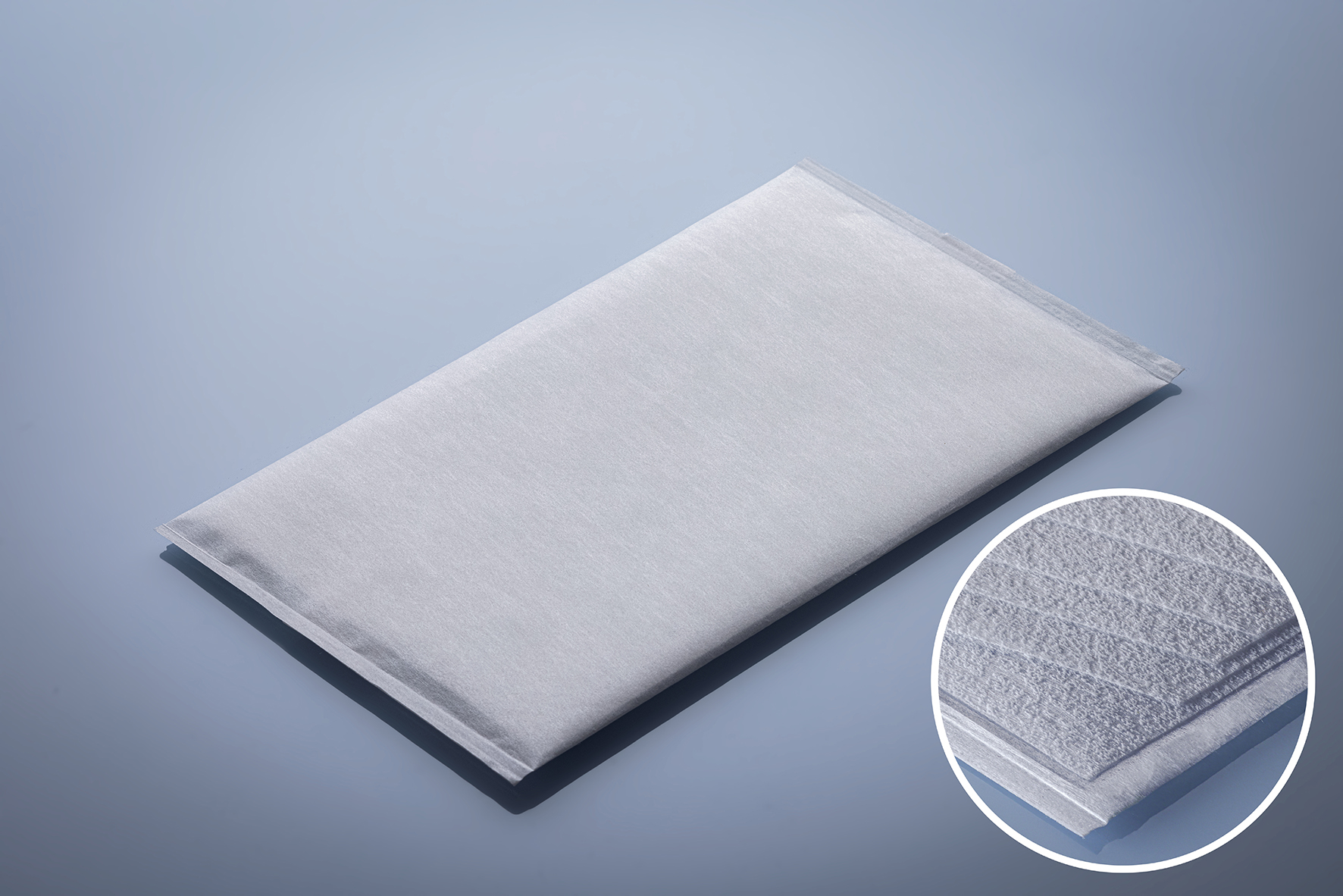 EMI and heat shielding
Freudenberg experts will also be available to discuss electromagnetic (EMI) and thermal shielding with trade fair visitors.
About Freudenberg Performance Materials
Freudenberg Performance Materials is a leading global supplier of innovative technical textiles for a broad range of markets and applications such as apparel, automotive, building interiors, building materials, healthcare, energy, filter media, shoe and leather goods as well as specialties. In 2021, the company generated sales of more than €1.3 billion, had 33 production sites in 14 countries around the world and had some 5.000 employees. Freudenberg Performance Materials attaches great importance to social and ecological responsibility as the basis for its business success. For more information, please visit www.freudenberg-pm.com
In 2021, the Freudenberg Group employed some 50,000 people in around 60 countries worldwide and generated sales of more than €10 billion. For more information, please visit www.freudenberg.com.