Beckmann Converting Implements Rapid Response to Coronavirus Outbreak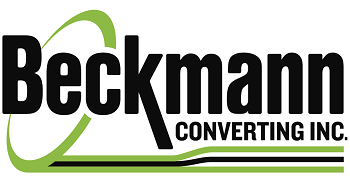 Amsterdam, NY, January 31, 2020– Beckmann Converting, Inc, the contract textile laminator specializing in ultrasonic bonding and hot melt adhesive gravure roll bonding technologies, has implemented a Rapid Response initiative to support providers of medical products and protective clothing that may need additional production capacity as the coronavirus outbreak widens.

"Our customers making certain medical products, protective clothing, and specialty medical wipes are telling us that demand for these health-related products may outstrip their current capacity for the foreseeable future," states Ray Piascik, Director of Sales and Marketing at Beckmann Converting. "We are able to leverage our decades of experience to provide Rapid Response services necessary to boost production volume and help customers maintain availability of critical products as the coronavirus outbreak continues to unfold."

Since most near-term needs are in existing textile composite product lines, an expedited roll trial is vital to verify producibility by defining manufacturing parameters and achieving product quality requirements, explains Piascik. "We can move to supplemental contract production very quickly. Further, should the virus outbreak require modified or new products, Beckmann Converting can leverage capabilities in running fast, small trials and other services to support new product development".

Beckmann Converting, Inc. is a world leader in converting continuous wide web, roll-to-roll, technical textiles into multi-layer composites with the application of Ultrasonic and Gravure Hot Melt Adhesive Gravure bonding technologies. The company's multi-layer capabilities allow for the bonding of materials into high-performing new products and new uses that were often considered to have been previously impossible to manufacture.

For additional information, please contact Ray Piascik at 518-842-0073 ext. 615.
Contact Information
URL:
www.beckmannconverting.com
Phone:
Ray Piascik, T: +1 518-842-0073 ext. 615
Company:
Beckmann Converting, Inc.