Bostik: 125 Years Smart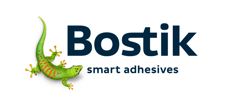 Wauwatosa, WI, Jan. 13, 2015
A new campaign is underway to celebrate company's 125 years of innovation and success
Bostik's Global Nonwovens Business Unit announces a campaign to celebrate the company's 125th year of business. The campaign kicks off with a trade ad in January and will employ the slogan: "Stick with Bostik. The best is yet to come."
Bostik's market activities today are remarkably different than they were 125 years ago. Starting out as a producer of leather colorings and dyes for the shoemaking industry, the business was founded in 1889 as the Boston Blacking Company. After a series of mergers and acquisitions, the Bostik name was taken on in the 1960's and the company expanded from a shoe manufacturer to include flooring, diapers and hygiene products.
"By applying superior technology throughout the years to develop even more innovative solutions, Bostik has achieved international success and become a world- class leader in the adhesives industry," said Bernard Pinatel, Chairman & CEO of Bostik.
Over the past 125 years, Bostik has grown and developed a wide international presence with establishment in over 50 countries and 4,800 employees. During this time, the company has focused on innovation, creating smart solutions that are more adaptive to people's everyday lives. Since 1889, Bostik has patented more than 9,000 inventions. Some of these notable inventions include:
First elastic attachment adhesive for disposable diapers
Weatherproofing aircraft cabins
Soundproofing, waterproofing, insulation and adhesives without solvents for

the automotive industry
The campaign will be featured in advertising, at tradeshows, in customer emails and company materials. A commemorative book titled "125 Years of Innovation" has been distributed to staff and customers.
About Bostik's Global Nonwovens Business Unit
An industry thought leader, Global Nonwovens creates smart, innovative adhesive solutions for the disposable hygiene industry worldwide including solutions for the most demanding applications of elastic and stretch. It leverages unmatched formulation expertise, testing capabilities and technology to develop smarter adhesives that do more, providing higher performance and more efficient operations for its customers.
About Bostik
Bostik is a leading global adhesive specialist in industrial manufacturing, construction and consumer markets. For more than a century, they have been developing innovative adhesive solutions that are smarter and more adaptive to the forces that shape people's daily lives. From cradle to grave, from home to office, Bostik's smart adhesives can be found everywhere. With 2012 sales of 1.6 € billion, the company employs 4,800 people and has a presence in more than 50 countries.
Contact Information
Email:
Courtney.korselt@bostik-us.com
URL:
www.bostik-us.com
Phone:
Courtney Korselt, Phone: + 1 414 607 1274, Mobile: + 1 414 207 7992
Company:
Bostik