Bostik Adhesive Technology Powers 2018 Tour de France Race Numbers, Renewing Partnership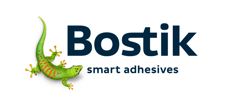 The 105th edition of the Tour de France, the most prestigious of cycling's Grand Tours, began July 7 and will culminate July 29, 2018.
WAUWATOSA, Wisconsin – July 18, 2018 – As official partner for smart adhesives at the iconic cycling event, adhesives specialist Bostik has developed an innovative technology which is used to bond the riders' race numbers in the 2018 Tour de France.
Bostik, a leading global adhesive specialist for consumer, construction and industrial markets, supplied the adhesive technology behind the race numbers worn by riders in the 2018 Tour de France. As official partner for smart adhesives at the event, the company worked closely with race organizers, Amaury Sport Organisation (ASO), to perfect the application and ensure it meets the requirements of the Tour.
The "smart" solution, which is based on Bostik's Hot Melt Pressure Sensitive Adhesive (HMPSA) technology platform, is solvent-free and has enabled the production of fabric-based race numbers which are lighter, more flexible and offer improved levels of comfort for race competitors. Designed to meet the unique conditions of the Tour in terms of resistance to wind, rain and sweat, the adhesive technology has been extensively tested with the latest lightweight and moisture-wicking fabrics used in modern cycling jerseys to ensure the numbers stay securely in place over the 21 stages of the race.
Benefitting from its 2017 experience, when it first supplied adhesives for this application, Bostik's technical experts have continued development and testing with a variety of materials and coating weights. The result is an advanced race number which remains visible to aid race officials and commentators and can be easily removed at the end of each stage.
Commenting at the announcement, Bostik's Chief Innovation Officer, François Court, said, "We pride ourselves on being able to offer an adhesive solution to any bonding challenge. This particular development project posed a number of unique questions because of the difficult conditions the adhesive must withstand during the race as well as the advanced fabrics which are used in today's race jerseys." He concluded, "We're very satisfied with our solution and as the feedback both from the riders and ASO has been extremely positive, we're looking forward to seeing the race numbers in action on this year's Tour."
2018 is Bostik's fourth year of association with the Tour de France and its official partnership is being used to boost brand visibility worldwide. As part of its sponsorship, Bostik will leverage a range of promotional opportunities including high visibility branding along the route, placement in the Tour's online and offline publications, corporate hospitality events and in-store special offers, point of sale displays and competitions in international markets.
For more information on Bostik's partnership with the Tour de France, please visit www.bostik.com/tour-de-france.
About Bostik, an Arkema company
Bostik is a leading global adhesive specialist in construction, consumer and industrial markets. For more than a century, it has been developing innovative adhesive solutions that are smarter and more adaptive to the forces that shape daily lives. From cradle to grave, from home to office, Bostik's smart adhesives can be found everywhere. With annual sales of €2 billion, the company employs 6,000 people and has a presence in more than 50 countries. For the latest information, visit www.bostik.com.
About Arkema
A designer of materials and innovative solutions, Arkema shapes materials and creates new uses that accelerate customer performance. Our balanced business portfolio spans high-performance materials, industrial specialties and coating solutions. Our globally recognized brands are ranked among the leaders in the markets we serve. Reporting annual sales of €8.3 billion in 2017, we employ approximately 20,000 people worldwide and operate in close to 55 countries. We are committed to active engagement with all our stakeholders. Our research centers in North America, France and Asia concentrate on advances in bio-based products, new energies, water management, electronic solutions, lightweight materials and design, home efficiency and insulation. www.arkema.com