Bostik Demonstrates Commitment to the Community and Environment with Disposition of Surplus Furnishing to Charities and to Recycling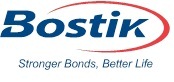 WAUWAUTOSA, Wis., Sept. 4,, 2013 –– Bostik's recent opening of its expanded Business and Technology Center for the Americas in Wauwatosa benefitted not only the company but also local charities and the environment.
The two-year project, which consolidated Bostik's administrative and research and development functions from multiple facilities to the expanded facility in Wauwatosa, produced an excess of office furniture and furnishings in need of disposal. Bostik was determined to divert as much of this material as possible from landfills while benefiting charitable organizations where possible.
By contracting with the rePurpose program of Herman-Miller and with Green Standards to manage the removal of the furnishings, Bostik was able to keep 100 percent of the surplus material from landfills. Two-thirds was donated to five different charities in the Milwaukee area: Habitat for Humanity, Community Care Inc., Center for Resilient Cities, COA Youth and Family Centers, and the Center for Communication, Hearing and Deafness. The remaining third was recycled.
In addition to the philanthropic benefits to the charities listed above, Green Standards calculated the environmental savings of diverting more than 10 tons of material from landfills, including a reduction of more than 50 tons of carbon dioxide equivalent, which translates into conserving 5,628 gallons of gasoline and generating air quality benefits equal to that of 1,287 trees grown for 10 years.
"Bostik takes pride in the project's charitable and environmental results, which are in keeping with one of our core "Bostik way" values – Sustainability," said Bob Marquette, Americas Senior Vice President. "We see it as equally important that our actions reflect this value in the same way we live this value in the development and application of advanced technology solutions for our customers."
About Bostik
Bostik, a subsidiary of Total, is a global leader in the design, manufacture and marketing
of technologically advanced adhesives and sealants. With 2012 sales of €1.55 billion,
the company employs 4,800 people and has a presence in more than 40 countries.
Bostik collaborates closely with its customers to provide high-performance solutions,
creating stronger bonds for a better life.
About rePurpose
The rePurpose program of Herman-Miller, a global furniture company based in Michigan, provides new life for no-longer-needed office furniture and other items in a socially responsible, economically viable way. The program takes used office furniture from customers and matches it with non-profit groups.
About Green Standards
Green Standards works with companies throughout North America to provide comprehensive surplus asset solutions, managing the redistribution, resale, and recycling of corporate assets with cost, reliability and value in mind at all times.