Bostik Demonstrates "Life Full of Smart Adhesives" at Exclusive Bund Event for Disposable Hygiene Market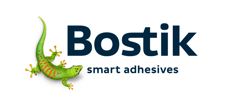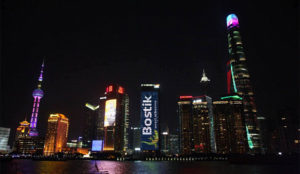 Shanghai, Sept. 27, 2016 – Bostik, an Arkema company and leader in global adhesives for construction, consumer and industrial markets, held a smart summit for Asia's disposal hygiene market at the historic Bund in Shanghai on Sept. 27, 2016. This is the second event held in Shanghai as part of the Bostik's global branding campaign under the theme of "Life full of smart adhesives". At the event, Bostik announced the upcoming launch of its brand-new smart elastic attachment adhesive product, Brilliance™, to the disposable hygiene market in Asia.
Bostik invited about 80 VIP clients from the disposable hygiene industry to the exclusive gathering, sharing the latest adhesive solutions and celebrating Bostik's marketing and branding campaign in Asia-Pacific. Committed to a smarter industry, Bostik also showcased the current status, trends and developments in the disposable hygiene industry. The event also featured baby diaper consumers who participated in a face-to-face focus group interview to help disposable hygiene producers further their understanding of consumer needs in the market.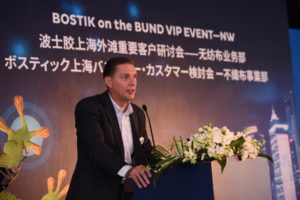 "Asia boasts the most rapidly growing market in disposable hygiene industry in the world. With the development of the market and the increasingly intensified competition, our clients are in great demand for upgraded products and differentiated solutions to meet the demands of the end consumers", said Jeff Merkt, Bostik Global Nonwoven Senior Vice President and Asia Senior Vice President. "Bostik is taking every opportunity to communicate with producers and end consumers and learn their practical needs, so that we can provide smarter and more targeted adhesive solutions to our clients and help them win market share."
As the world's largest supplier and a leader in elastic and stretch adhesives for disposable hygiene, Bostik has been dedicated to creating evolutionary change within the disposable hygiene industry for more than 50 years. At the event, Bostik announced the upcoming launch of its newly developed elastic attachment adhesive, Brilliance™, the world's first high-performance olefin elastic attachment adhesive. It will be used for elastic strand attachment in disposable hygiene products such as baby diapers and incontinence products.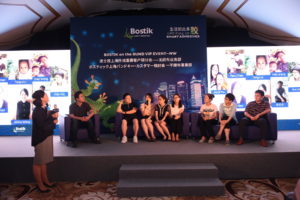 "Life full of smart adhesives" is a series activity launched globally by Bostik. It provides a platform for local clients and end consumers to have a better understanding of Bostik and its products applied in their daily life. The series activity made its debut at the Bund in Shanghai on July 8 of this year. In addition to a digital advertising campaign running on the façade of Citibank Tower at the Bund from July 8, 2016 to Jan. 8, 2017, a series of newly developed products targeting different markets and industries will be unveiled.
About Bostik, an Arkema company
Bostik is a leading global adhesive specialist in construction, consumer and industrial markets. For more than a century, it has been developing innovative adhesive solutions that are smarter and more adaptive to the forces that shape daily lives. From cradle to grave, from home to office, Bostik's smart adhesives can be found everywhere. With annual sales of €1.6 billion in 2015, the company employs 4,972 people and has a presence in more than 50 countries. For the latest information, visit www.bostik.com.cn.
About Arkema
A designer of materials and innovative solutions, Arkema shapes materials and creates new uses that accelerate customer performance. Our balanced business portfolio spans high-performance materials, industrial specialties and coating solutions. Our globally recognized brands are ranked among the leaders in the markets we serve. Reporting annual sales of €7.7 billion in 2015, we employ approximately 19,000 people worldwide and operate in close to 50 countries. We are committed to active engagement with all our stakeholders. Our research centres in North America, France and Asia concentrate on advances in bio-based products, new energies, water management, electronic solutions, lightweight materials and design, home efficiency and insulation. For the latest, visit www.arkema.com.