Bostik Expands in Instant Engineering Adhesives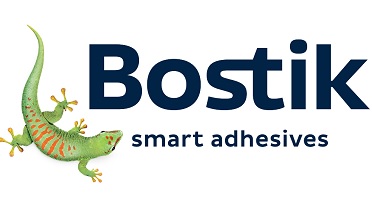 COLOMBES, France – November 1, 2018 – Arkema is expanding in engineering adhesives with the announcement of the acquisition of Afinitica, a Spanish company specializing in instant adhesives, also known as cyanoacrylates. This small targeted acquisition will enable Bostik to develop a solid position in adhesives used in markets with strong growth potential, including electronics and medical equipment, and in many other durable goods manufacturing applications.
Afinitica has developed and patented a highly innovative manufacturing process for cyanoacrylate monomers used in the formulation of instant engineering adhesives with a broader scope of applications than traditional cyanoacrylates.
The new adhesives formulated by Afinitica can be used on any type of surface and with any material (metal, wood, ceramic, plastics, etc.), and offer the advantage of being odorless, nonirritant, and leaving no trace.
Instant adhesives are used in particular in high added value niche applications in the electronics markets, with their many applications such as automotive or communication, as well as in optical and medical device markets. They are enjoying strong growth thanks to the surge in the use of electronics in all aspects of everyday life.
With this targeted acquisition, Bostik will expand its existing range of assembly adhesives, while also speeding up the development of its offering for the durable goods markets.
This acquisition confirms Arkema's commitment to continue the expansion of its adhesives business, one of the major drivers of its long-term growth.
About Bostik, an Arkema Company
Bostik is a leading global adhesive specialist in industrial manufacturing, construction and consumer markets. For more than a century, we have been developing innovative adhesive solutions that are smarter and more adaptive to the forces that shape our daily lives. From cradle to grave, from home to office, Bostik's smart adhesives can be found everywhere. With 2014 sales of €1.5 billion, the company employs 4,800 people and has a presence in more than 50 countries.
About Arkema
A designer of materials and innovative solutions, Arkema shapes materials and creates new uses that accelerate customer performance. Our balanced business portfolio spans high-performance materials, industrial specialties and coating solutions. Our globally recognized brands are ranked among the leaders in the markets we serve. Reporting annual sales of €8.3 billion in 2017 we employ approximately 19,000 people worldwide and operate in close to 50 countries. We are committed to active engagement with all our stakeholders. Our research centers in North America, France and Asia concentrate on advances in bio-based products, new energies, water management, electronic solutions, lightweight materials and design, home efficiency and insulation. For the latest information, visit www.arkema.com.