Bostik inaugurates new R&D Centre in France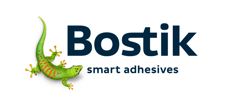 Venette, France – October 9, 2014
Bostik, leading adhesives specialist, inaugurated its new R&D Centre – the Bostik Smart Technology Centre – in Venette, located near Paris, on October 3rd.
"This world-class R&D centre – alongside its counterparts in Milwaukee in the United States, and Shanghai, China – strengthens our global research and development capacities," declared Bostik Chairman and CEO Bernard Pinatel at the opening ceremony. "These centres are innovation-driven and focus on developing smart adhesives."
"Bostik has created a centre of excellence for adhesive materials," added Mr. Pinatel, "located in an environment where innovation is stimulated by the joint presence of businesses, universities and the regional research cluster on bio-based chemicals."
A showcase for Bostik's technology and expertise
The R&D Centre encompasses three different types of activity:
Upstream R&D to deepen knowledge of materials and develop new polymers for smart adhesives, especially in polyurethanes, polyesters and silyl-modified polymers.

Downstream R&D to develop innovative adhesives based, in particular, on two core Bostik technologies — hot melt adhesives and elastic adhesives made from reactive elastomers.

Pilot demonstrators designed to test the application of bonding solutions in full-scale simulations.
This research enables Bostik to develop innovative solutions for the company's various markets — industrial, construction and consumer adhesives.
The Bostik Smart Technology Centre was designed to facilitate collaboration and foster an open-minded approach, perfectly illustrating many of the company's values, including team spirit and change.
Facts & Figures
Property surface area: 20,000 square meters

Building surface area: 5,100 square meters

Sustainable construction: built according to low energy consumption standards 

Maximum capacity: 150 employees

Current workforce: 105 employees

30% of new hires in R&D since 2011

Total investment: €12 million
About Bostik
Bostik is a leading global adhesive specialist in industrial manufacturing, construction and consumer markets. For more than a century, we have been developing innovative adhesive solutions that are smarter and more adaptive to the forces that shape our daily lives. From cradle to grave, from home to office, Bostik's smart adhesives can be found everywhere. With 2013 sales of €1.6 billion, the company employs 4,800 people and has a presence in more than 50 countries.
Bostik is a company of Total.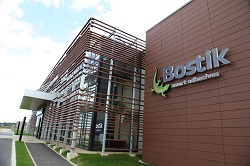 Contact Information
Email:
ava.perez@bostik.com
URL:
www.bostik.com
Phone:
Ava Perez, Phone: + 33(0)1 55 99 90 58
Company:
Bostik