Bostik Launches Game-Changing Olefin Adhesive For Disposable Hygiene Market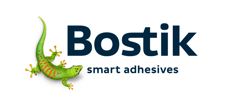 Brilliance™ Elastic Attachment adhesive eliminates trade-offs while improving production efficiencies and product performance
Paris, Oct. 27, 2016 – Bostik, a leading global adhesive specialist for industrial, construction and consumer markets, today launched the world's first high-performance olefin elastic attachment adhesive. This latest breakthrough eliminates trade-offs traditionally associated with olefin adhesives while setting a new standard in increased performance and operational efficiency.
Brilliance™ is a major technological leap forward in the use of polyolefins in high-stress hot melt adhesive applications such as holding elastic strands in place in diapers and adult incontinence articles, a critical application in the function and fit of the products. In the past, adhesives based on polyolefin chemistry were limited to low-stress applications due to performance and processing drawbacks.
"Brilliance™ is a game-changing advance in elastic attachment adhesive technology that eliminates the former trade-offs between product performance and operational efficiencies that limited traditional olefin technology in the disposable hygiene industry," said Jeffrey Merkt, Bostik Senior Vice President – Global Nonwovens.
Brilliance offers reliable performance and flexibility across a variety of variables. When using traditional adhesives, a change in substrates, elastics, application equipment, or line speed, can result in unintended changes in adhesive performance. The superior and reliable performance Brilliance offers means producers can be more agile – making changes that help their business quickly – without worrying about a change in adhesive and product performance.
"This breakthrough combines best-in-class performance with greatly expanded benefits over traditional technologies, including increased production flexibility over a wide spectrum of substrates, line speeds and application methods," said Merkt. "Brilliance™ also delivers improved fit, leakage protection and bond strength, lower product odor and reduction of bleedthrough."
Today's launch follows extensive testing and trials at Bostik's global R&D facilities in the United States, France and Asia as well as partnerships with a variety companies operating within the disposable hygiene industry.
"While olefins are not new and have been the object of rapidly developing technology, that focus has not necessarily been on adhesives," Merkt said. "At Bostik, we didn't wait for new materials to be developed. Instead, we cast a wide net with our R&D teams to find and develop new materials. This proactive approach has yielded some remarkable results, such as Brilliance™."
About Bostik, an Arkema company
Bostik is a leading global adhesive specialist in industrial, construction and consumer markets. For more than a century, it has been developing innovative adhesive solutions that are smarter and more adaptive to the forces that shape daily lives. From cradle to grave, from home to office, Bostik's smart adhesives can be found everywhere. With annual sales of €1.6 billion, the company employs 4,800 people and has a presence in more than 50 countries. For the latest information, visit www.bostik.com.
About Arkema
A designer of materials and innovative solutions, Arkema shapes materials and creates new uses that accelerate customer performance. Our balanced business portfolio spans high-performance materials, industrial specialties and coating solutions. Our globally recognized brands are ranked among the leaders in the markets we serve. Reporting annual sales of €7.7 billion in 2015, we employ approximately 19,000 people worldwide and operate in close to 50 countries. We are committed to active engagement with all our stakeholders. Our research centers in North America, France and Asia concentrate on advances in bio-based products, new energies, water management, electronic solutions, lightweight materials and design, home efficiency and insulation. For the latest, visit www.arkema.com.
Contact Information
Email:
courtney.korselt@bostik-us.com
URL:
www.bostik.com
Phone:
Courtney Korselt, Global Communications and Insight Manager, Global Nonwovens, Phone: + 1 414 607 1274, Mobile: + 1 414 207 7992
Company:
Bostik