Bostik Present Issues and Impact of Adhesives in Hygiene Product Design at MTS Symposium in Kalamazoo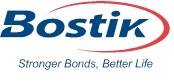 Wauwatosa, Wis., May 28, 2013 – Bostik, one of the world's leading bonding solutions companies, shared its expertise in adhesives technology for disposable hygiene products at the premiere Absorbent Product Design Symposium, held May 21-23, 2013, in Kalamazoo, Mich.
Bostik Applied Technology Chemist Kelley Gerschke was invited to present insights into the present and future of hygiene adhesives at the exclusive symposium, which was organized by Marketing Technology Services, Inc. The symposium focused on the nuts and bolts of how to design, qualify and compare disposable hygiene products.
Gerschke, one of only a few vendors invited to deliver a presentation, covered issues such as:
• the role adhesives can play in cost savings and production efficiencies;
• six specific steps manufacturers should take in evaluating and choosing an adhesive vendor; and
• how adhesive technologies support and enable the existing and emerging trends in disposable hygiene products such as thinner cores and fluff-free cores.
"Adhesives play an enabling role in the trend toward thinner cores and become a critical element when it comes to making fluff-free cores," said Gerschke. "Symposiums like this one help us further educate the industry about adhesives, which are an invisible part of the product but play a major role in comfort, fit and production efficiencies."
Gerschke is headquartered in Wauwatosa, Wis., at Bostik Americas Business and Technology Center, which the company recently named a Global Center of Excellence for research and development of its Hot Melt Pressure Sensitive Adhesives (HMPSA) technologies.

"As a leading vendor to the global disposable hygiene industry, Bostik has extensive knowledge and experience in adhesive applications and approaches, including new products such as ZeroCreep™ Avancé™ and Securance Low Tack™, which we launched at IDEA 2013," said Courtney Korselt, Global Communication Manager, Bostik Global Nonwovens Business Unit. "We were pleased to be given the opportunity to present at the MTS symposium."
Serving the disposable hygiene industry since 1963, Bostik is the world's leading innovator and largest supplier of elastic and stretch adhesives and the second largest supplier of all hygiene adhesives.
About Bostik's Global Nonwovens Business Unit
GNW BU is a leading global hygiene adhesives supplier and the largest supplier of elastic and stretch adhesives. With unmatched formulation expertise and forward-thinking technology, GNW BU's global research, testing and pilot coating engineers create bonding solutions for companies specializing in baby and child care, feminine care, and adult care products.
About Bostik
Bostik, a subsidiary of Total, is a global leader in the design, manufacture and marketing of technologically advanced adhesives and sealants. With 2012 sales of €1.55 billion, the company employs 4,800 people and has a presence in more than 40 countries. Bostik collaborates closely with its customers to provide high-performance solutions, creating stronger bonds for a better life.