Bostik racing across Europe with Tour de France 2015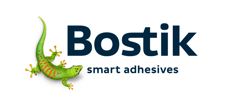 Paris, July 7, 2015
Global adhesive specialist is sponsoring Tour de France 2015 as part of an international programme to increase brand awareness. Multiple customer and promotional events will be held between June and September to coincide with the event.
Bostik, the leading global adhesive specialist for industrial manufacturing, construction and consumer markets, is sponsoring the Tour de France 2015. Participating as an official supplier, the company will use its sponsorship of the iconic cycling event as a platform for a range of promotional activities to expose its brands and activities to a global audience.
This year's race, the 102nd time it has been held, began 4 July in Utrecht, Netherlands, and will finish 26 July on the world-famous Champs-Élysées in Paris, France. The route, which is comprised of 21 stages and covers a distance of over 3,000km, will take the riders through three countries over three weeks and across some of the most challenging terrain in world cycling.
"We are very pleased to be part of the Tour de France 2015.Our sponsorship represents the next step in our plan to globalise the Bostik brand," commented Bernard Pinatel, Bostik Chairman and Chief Executive Officer. "The global coverage of the event provides us with a unique platform to reach existing and new audiences and is a perfect complement to our ongoing promotional activities."
More than 6,000 hours of TV coverage will be dedicated to the event with reports broadcast in 190 countries by 100 channels. In addition to the estimated 12 million spectators who are expected to view the race as it crosses France, Belgium and the Netherlands, the TV coverage is estimated to generate an estimated 3.5 billion views worldwide.
As part of its sponsorship, Bostik will participate in the famous Tour de France Publicity Caravan that is accompanying the race. Three eye-catching promotional vehicles taking part in this unique spectacle treat spectators to a variety of gifts and giveaways while they await the riders. The vehicles are promoting Bostik's brands and adhesive products with the famous Bostik gecko playing a prominent role in the designs. (Image attached)
In addition to the activities taking place at the event, Bostik will also run a number of international promotional programmes between June and September. In addition to social media campaigns and customer events, in-market promotions will take place across multiple countries including cycling-related competitions, giveaways and special offers.
About Bostik, an Arkema company
Bostik is a leading global adhesive specialist in industrial manufacturing, construction and consumer markets. For more than a century, we have been developing innovative adhesive solutions that are smarter and more adaptive to the forces that shape our daily lives. From cradle to grave, from home to office, Bostik's smart adhesives can be found everywhere. With 2014 sales of €1.5 billion, the company employs 4,900 people and has a presence in more than 50 countries.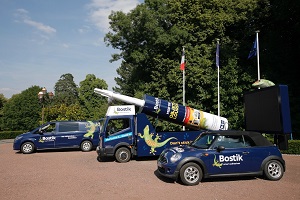 Contact Information
Email:
Courtney.korselt@bostik.com
URL:
www.bostik.com
Phone:
Bostik – Courtney Korselt, Phone: + 1 414 607 1274; Mobile: +1 414 207 7992
Company:
Bostik