Bostik Shares Disposable Hygiene Adhesive Expertise With Producers in India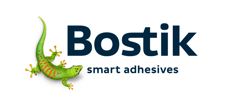 Bostik Shares Disposable Hygiene Adhesive Expertise With Producers in India
Bostik, the specialty industrial adhesives line of Arkema, collaborates with Indian producers of disposable hygiene products to provide smart, innovative solutions to their manufacturing needs.
NEW DELHI – December 8, 2017 – Bostik, a leading global adhesive specialist in disposable hygiene, presented at a recent symposium for producers of disposable hygiene products in India. Focused on Making "Right" Disposable Hygiene Products, Bostik and other industry experts informed attendees of current developments that enhance and optimize production with new machinery, raw materials and improved processes for disposable hygiene production
Bostik experts Sophia Shen and Rajasekaran Thangavel shared their insights regarding the selection of the right adhesives to meet disposable hygiene product needs. Each member of the presentation team has more than a decade of experience in the adhesives industry. As Regional Marketing Manager for Bostik, she has addressed changing customer needs and the associated adhesive product evolution. Mr. Thangavel addressed the product development, quality systems and technical service in which Bostik excels. In collaborating to meet ever evolving consumer needs, production concept development provides value overall to producers and consumers.
Ms Shen and Mr. Thangavel discussed how right adhesives are an integral component in disposable hygiene products. They satisfy the needs generated by global trends such as fit, core structure and materials, leakage reduction, comfort, reliability and consumer satisfaction in product use.. Bostik also shared case studies of elastic attachment adhesive performance, seal strength and filmic tear, giving attendees an overview of solutions to some of their production challenges.
Participation in the symposium was dynamic with more than 100 attendees, resulting in motivation for positive results in future production efforts. The disposable hygiene industry in India is experiencing increasing demand for innovation and resultant high growth. Bostik is a strong partner in fulfilling the needs of these producers.
About Bostik, an Arkema company
Bostik is a leading global adhesive specialist in construction, consumer and industrial markets. For more than a century, it has been developing innovative adhesive solutions that are smarter and more adaptive to the forces that shape daily lives. From cradle to grave, from home to office, Bostik's smart adhesives can be found everywhere. With annual sales of €1.95 billion, the company employs 6,000 people and has a presence in more than 50 countries. For the latest information, visit www.bostik.com.
About Arkema
A designer of materials and innovative solutions, Arkema shapes materials and creates new uses that accelerate customer performance. Our balanced business portfolio spans high-performance materials, industrial specialties and coating solutions. Our globally recognized brands are ranked among the leaders in the markets we serve. Reporting annual sales of €7.5 billion in 2016, we employ approximately 19,000 people worldwide and operate in close to 50 countries. We are committed to active engagement with all our stakeholders. Our research centers in North America, France and Asia concentrate on advances in bio-based products, new energies, water management, electronic solutions, lightweight materials and design, home efficiency and insulation. For the latest information, visit www.arkema.com.
Contact Information
Email:
Beth.Maniero@bostik.com
URL:
www.bostik.com
Company:
Bostik