Bostik Shares Sustainability Knowledge at OUTLOOK India 2019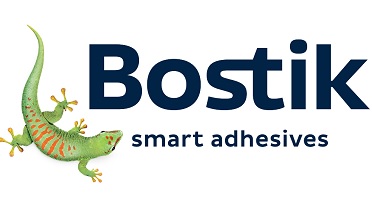 Bostik expert explains how supply chain can help disposable hygiene manufacturers achieve Sustainability goals
Gurugram, Delhi NCR, India – February 5, 2019 – Bostik – a leading global adhesive specialist for disposable hygiene products – will share insight on Sustainability at the upcoming EDANA Outlook India 2019 conference in Delhi, India. The social responsibility policies of Bostik and Arkema drive them to innovation and the delivery of sustainable solutions. This is attained by managing their activities as responsible chemists as well as cultivating open dialogue and close relations with stakeholders.
Like any megatrend, sustainability is complex. Bostik expert Dr. Christophe Morel-Fourrier will be a featured speaker during the first session on Tuesday, February 12. He will address the ever-growing focus of manufacturers on how to successfully enlist their supply chain to help them achieve sustainability goals as they grow their business. The highlights of his presentation will include:
A review of the Sustainability needs of the disposable hygiene industry
Ways to minimize the impact on safety and the environment while maximizing value through innovation, human capital development and open dialogue
Examples of integrated efforts of corporate social responsibility, sustainable development and responsible, innovative chemistry
OUTLOOK India 2019 is a high-level conference and exposition hosted by EDANA and BCH. The main focus of this powerful event will be unique business opportunities and the support of market growth for disposable hygiene across the Indian subcontinent and Asia.
About Dr. Christophe Morel-Fourrier, PhD
Dr. Morel-Fourrier is the Global Technical Marketing Manager for Bostik (France). He has worked in the adhesive industry for more than 25 years, holding various positions in Product Development, Technical Support and R&D management, both in France and in the UK. He has spent more than 17 years in the disposable hygiene market. In his current role, Dr. Morel-Fourrier focuses on interactions within the areas of R&D, innovation and creativity, and needs analysis. Dr. Morel-Fourrier graduated from Marseilles (France) school of Organic Chemistry and Chemical Engineering in 1986. He then obtained his PhD in Organic Chemistry from the University of Marseilles in 1989 and spent 16 months as a post-doctoral fellow at Indiana University (Bloomington) where he specialized in NMR spectroscopy. With rich experience in R&D and the hygiene market, Dr. MorelFourrier has been invited several times to give lectures at numerous highlyrespected conferences at home and abroad.
About Bostik Global Nonwovens
Fueled by a deep understanding of the hygiene market's current and future needs, Bostik Global Nonwovens creates smart adhesive solutions. Our culture of continuous improvement is powered by our people, their ideas and the drive to make things better. We apply our extensive material science knowledge and formulation and application expertise to provide pioneering adhesive solutions that enhance our customers' success and advance the hygiene industry worldwide.
About Arkema
A designer of materials and innovative solutions, Arkema shapes materials and creates new uses that accelerate customer performance. Our balanced business portfolio spans high-performance materials, industrial specialties and coating solutions. Our globally recognized brands are ranked among the leaders in the markets we serve. Reporting annual sales of €8.3 billion in 2017 we employ approximately 19,000 people worldwide and operate in close to 50 countries. We are committed to active engagement with all our stakeholders. Our research centers in North America, France and Asia concentrate on advances in bio-based products, new energies, water management, electronic solutions, lightweight materials and design, home efficiency and insulation. For the latest information, visit www.arkema.com.