Bostik, Subsidiary of TOTAL, Inaugurates New Plant in Changshu, China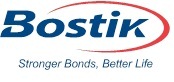 Global industry leader launches manufacturing plant for specialty adhesives and sealants
Paris, April 10, 2013 — Bostik, subsidiary of French oil and gas giant Total and leading adhesive specialist, inaugurated Bostik's new state-of-the-art manufacturing plant in Changshu, China on April 10. The opening ceremony was presided over by Patrick Pouyanné, President Refining & Chemicals of Total and Member of Total's Executive Committee, and Bernard Pinatel, Chairman & CEO of Bostik.
The Changshu plant, which started up late 2012, manufactures a wide range of products including hot melt adhesives, polyester, polyurethane and sealants. Production is dedicated to industrial markets for disposable hygiene, packaging, transportation and textiles. The plant occupies an area of 70,000 square meters and the eventual annual capacity of products is estimated at 80,000 tons.
Mr. Pouyanné declared during the opening ceremony, "This is a very positive addition to an already strong portfolio of assets for Total in China, especially in specialty chemicals. It reinforces our commitment to supplying the rapidly growing market in the country. As you may know, Total was the first international oil and gas company to undertake offshore exploration in China, in the 1980s, and to participate in a refining joint-venture, in the 1990s. We currently have many successful businesses and partnerships here and employ more than 4,500 staff."
"Bostik has been present in China for 15 years, where we employ more than 500 people." stated Mr. Pinatel during the ceremony. "Today is a historic milestone for Bostik as we are proud to open the Changshu plant, our third one in China, which will soon be our largest manufacturing plant in the world. This state-of-the-art facility, equipped with our latest manufacturing processes, gives us a strong industrial base to offer high-performance solutions to our customers in China, and beyond, to the entire Asian region."
As part of its global growth strategy, Bostik opened the Asia Technical Center (ATC) in 2011 in Shanghai – one of three R&D technical centers of excellence based on three continents: Asia, Europe and the US – to showcase the latest advances in Bostik technology.
Total and Bostik affirm their ongoing commitment to China and to the fast-growing Asian markets with this significant investment in the region.
About Bostik
Bostik China was established in 1998 and built its first plant in Guangzhou, followed by a plant in Zuhai. The Bostik Asia Technology Center was launched in 2011 and the Changshu plant in 2012. As part of its global growth strategy, Bostik is expanding in high growth regions – through acquisitions and investing in manufacturing plants and technical facilities – to support their customers' business. In 2012, Bostik continued its global growth program with the start-up of a factory in Egypt and the acquisition of a leading tile adhesives manufacturer in Brazil.
Bostik is a wholly owned subsidiary of the Total Group, specializing in high-performing adhesive and sealant technologies. With 2012 sales of $2 billion, the company employs 4,800 people and has a presence in more than 50 countries.
About Total
Total was the first international oil and gas company to undertake offshore exploration and to produce offshore oil in China, in the 1980s. Total currently employs over 4,500 people and owns more than 20 companies in China. The company has an array of businesses participating in China's energy industry – in both the upstream and downstream sectors – resulting in successful partnerships that share technology and knowledge, and develop business opportunities both in China and globally.
Total is one of the largest integrated energy companies in the world, with activities in more than 130 countries – in exploration and production of oil and natural gas, refining and marketing, new energies and trading. Total is also a world-class chemicals manufacturer. In 2012 there were over 97,000 employees and consolidated sales amounted to $250 billion.
Contact Information
Email:
ava.perez@bostik.com
URL:
http://www.bostik.com
Phone:
Ava Perez: +331 47 96 91 68; Jennifer Lu: +86 512 52266001
Company:
Bostik