Bostik to Share Insights on Consumers' Evolving Perceptions of Disposable Hygiene Products and the Adhesive Impact at CIDPEX 2015, Shenzhen, China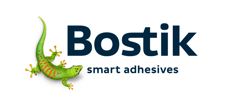 Wauwatosa, WI , April 20, 2015
Bostik will share its global expertise on the role that adhesives play in consumer perceptions of disposable hygiene products at CIDPEX 2015 in Shenzhen, China, May 25-27, 2015.
Darius Deak, the Global Product Development Director of Bostik's Global Nonwovens Business Unit, is slated to speak at the conference the afternoon of Tuesday, May 26. His presentation will share insights from Bostik in the areas of softness, odor, wetness indication, and other aspects of the user experience and consumer expectations.
Deak, who holds a doctorate in polymer science from the University of Massachusetts-Amherst and an MBA from Babson College, has 18 years of industry experience. He has spent the past 11 of those years in R&D management and three years as Bostik's Asian Pacific Technical Director. Deak is also a well-known lecturer in China and abroad.
In addition to Deak's presentation at CIDPEX, Bostik will be showcasing its innovations and smart solutions at Booth ##9C53. "Not only will Bostik share our knowledge of market dynamics through Darius's lecture, Bostik will also showcase our newest solutions to address those dynamics during the exhibition. We are excited to share our hygiene market expertise during this important regional event," said Courtney Korselt, Global Communications Manager, Bostik Global Nonwovens.
Bostik recently celebrated 125 years of success. This year, the Global Nonwovens Business Unit launched a celebratory campaign that employs the slogan, "Stick with Bostik. The best is yet to come." The campaign will be featured at CIDPEX 2015.
About Bostik Global Nonwovens
Fueled by a deep understanding of the hygiene market's current and future needs, Bostik Global Nonwovens creates smart adhesive solutions. Our culture of continuous improvement is powered by our people, their ideas and the drive to make things better. We apply our extensive material science knowledge and formulation and application expertise to provide pioneering adhesive solutions that enhance our customers' success and advance the hygiene industry worldwide.
About Bostik, an Arkema company
Bostik is a leading global adhesive specialist in industrial manufacturing, construction and consumer markets. For more than a century, we have been developing innovative adhesive solutions that are smarter and more adaptive to the forces that shape our daily lives. From cradle to grave, from home to office, Bostik's smart adhesives can be found everywhere. With 2014 sales of €1.5 billion, the company employs 4,800 people and has a presence in more than 50 countries.
###
Contact Information
Email:
Courtney.korselt@bostik-us.com
URL:
www.bostik.com
Phone:
Courtney Korselt Phone: +1 414 607 1274, Mobile: +1 414 207 7992
Company:
Bostik