Brazil: Strategic acquisition for Bostik in South America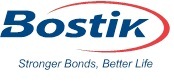 Brazil: Strategic acquisition for Bostik in South America
Bostik acquires Usina Fortaleza to enter the construction adhesive market in Brazil
Wauwatosa, WI, July 10, 2012 – Bostik, a world leader in adhesive technology, is pleased to announce the acquisition of Usina Fortaleza, a leading manufacturer of tiling adhesives for the construction industry in Brazil. As the new shareholder, Bostik intends to continue the company's existing investment program in order to grow at a higher rate and increase its market share. This acquisition is in line with Bostik's strategy to expand in fast-growing regions. "We are delighted to welcome Usina Fortaleza to Bostik," affirmed Bernard Pinatel, Bostik Chairman & CEO. "Their strong local presence and successful track record will serve as a solid platform to leverage Bostik's cutting-edge technologies."
Usina Fortaleza will maintain its independent management with Sergio Moutinho Jr remaining at the helm. "We believe in the Brazilian market and see Bostik as the right company to further develop the work we have being doing for the past 44 years. Usina Fortaleza provides Bostik the opportunity to enter the Brazilian market as one of the top players", stated Mr Moutinho.
Mr Moutinho announced his ambitious investment plan in 2010, based on his conviction that the demand for adhesives for the construction industry would increase in view of booming infrastructure and housing needs over the next decade. He was approached by several prospects but decided to explore the opportunity with the French group.
About Bostik
Bostik, a subsidiary of Total – one of the world's largest oil and gas companies – is a global leader in the design, manufacture and marketing of technologically advanced adhesives and sealants. Bostik collaborates closely with its customers to provide high-performance solutions, creating stronger bonds for a better life.
About Usina Fortaleza
Usina Fortaleza, founded in 1969, provides the highest quality adhesives for the construction industry. They have 270 employees and their 2012 annual sales should reach R$ 125 million. The company has nine distribution centers and three factories, including one of the most modern of its kind in Brazil, and is planning new plant construction to expand outside the Sao Paulo region.
Contact Information
Email:
courtney.korselt@bostik-us.com
URL:
http://www.bostik-us.com
Phone:
+1.414.774.2250
Company:
Bostik