Burckhardt of Switzerland Announces North American Expansion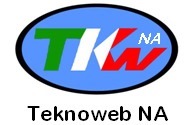 Burckhardt of Switzerland, a third-generation family business, is expanding the North American sales, service and distribution network for their industry-leading line of perforating machinery. This expansion will allow the company to offer enhanced support to existing customers, while also providing locally-available sales specialists to a wider range of industries and areas.
The new organizational structure includes:
Master Distributor, Parts Stocking, and Service: Teknoweb NA LLC, Loganville, GA
PA, NJ, MD and DE: Wendig Associates, Warwick, PA
MN, WI, MI, IA, IL, and IN: Darrell Johnson & Associates, Appleton, WI
OH, WV, VA, NY, ME, NH, MA, RI, and CT: ODT Global LLC, Hanover, PA
CA, NV, OR, WA: Shurtz Enterprises, Moraga, CA
Burckhardt is already well known in the United States for their quality perforating equipment. Company president Teddy Burckhardt said, "With our strong local presence we are now better positioned in the U.S. market and can reach closer to the customers. A central distribution and support center with the experienced resources of Teknoweb NA combined with our veteran team of representative organizations gives us the best possible fit and ensures that we stay on the leading edge of the market."
Adding the line of Burckhardt perforating machinery adds additional value to Teknoweb's current product and service offerings. "Our experience with precision converting equipment matches up perfectly with Burckhardt's products," said Carl Cucuzza, president of Teknoweb NA. "Partnering with them allows us to use our knowledge of supporting technically-advanced equipment to the benefit of Burckhardt's current and prospective customers in the United States."
Burckhardt of Switzerland supplies tailor-made perforating solutions to a variety of markets, providing Swiss quality, at European pricing, in the United States, with a local presence.
About Burckhardt
Burckhardt of Switzerland was founded as Christoph Burckhardt AG in Basel in 1941. From an original business of supplying combs to the textile industry, Burckhardt has grown to an advanced engineering and manufacturing company supplying fibrillating, perforating, and precision specialty machines and tools to a variety of industries. Their network of 50 carefully chosen agents covers every continent.
About Teknoweb NA
Teknoweb NA was formed in 2009 to provide North American sales, service, and commercial support for wet and dry wipes and specialty converting machines produced by Teknoweb Srl. Their other services include hot melt equipment rebuilding, specification, custom control development and training services brought to the organization through the acquisition of Triune Consulting Services, Inc.
Contact Information
Email:
carl@teknowebna.com
URL:
http://www.wipestech.com
Phone:
Mr. Carl Cucuzza, President/Managing Partner, +1-770-466-1890
Company:
Teknoweb NA LLC