Clopay Plastic Products Announces $50 Million Sof-flex® Breathable Film Investment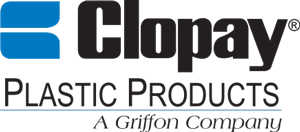 April 28, 2016 – Clopay Plastic Products, a wholly owned subsidiary of Griffon Corporation (NYSE: GFF), announced today plans to expand breathable film capacity in our manufacturing plants in North America, Europe and Brazil. The $50 million investment increases our extrusion and print capacity along with extending our innovation and technology capabilities.
The investment will feature the capability to produce Clopay's new Sof-flex® line of low basis weight, breathable films. This next generation Sof-flex® product line is designed to meet the hygienic markets demand for softer, light weight, breathable films and laminates while continuing to provide market leading printed design positioning on the diaper.
Alan Koblin, President of Clopay Plastics, said "We are very excited about our new Sof-Flex® proprietary film technology. This global expansion will further enhance our industry leadership position providing our valued customers with the capacity to meet their growing demand."
About Clopay Plastic Products
Clopay Plastic Products is an international leader in the development and production of embossed, laminated and printed specialty plastic films used in a variety of hygienic, health-care and industrial applications.
About Griffon Corporation
Griffon Corporation is a diversified management and holding company that conducts business through wholly owned subsidiaries. Griffon oversees the operations of its subsidiaries, allocates resources among them and manages their capital structures. Griffon provides direction and assistance to its subsidiaries in connection with acquisition and growth opportunities as well as in connection with divestitures. In order to further diversify, Griffon also seeks out, evaluates and, when appropriate, will acquire additional businesses that offer potentially attractive returns on capital.
Forward-Looking Statements
"Safe Harbor" Statement under the Private Securities Litigation Reform Act of 1995: Certain statements other than statements of historical fact included in this release are forward-looking statements. Such forward-looking statements are based on the beliefs of the company's management, as well as assumptions made by and information currently available to the company's management. Actual results could differ materially from those contemplated by the forward-looking statements. Information concerning risks and uncertainties that may impact the company's results and forward-looking statements are set forth in Griffon Corporation's filings with the SEC. The company does not undertake to release publicly any revisions to these forward-looking statements to reflect future events or circumstances or to reflect the occurrence of unanticipated events.
Contact Information
URL:
www.clopayplastics.com
Phone:
Ron Zinco, SVP & Chief Commercial Officer, 513-770-3531
Company:
Clopay Plastic Products