Countdown to the first Trützschler filament lines

Trützschler Switzerland AG is the youngest member of the Trützschler Group, adding the business unit of filament spinning lines to the product portfolio. The first Trützschler BCF lines will start production soon.
Meantime, the first steps have been taken: The reorganisation in Winterthur under new technical and commercial management is largely completed; during integration into the Trützschler Group, important milestones have been reached, and the first new system orders are en route to the customer.
Thanks to the great trust placed in the new company by existing customers and new investors, the first Trützschler filament lines start production now. The relaunch at the end of last year coincided with a dynamic carpet yarn / BCF market, which showed a high level of interest in the reliable technologies offered and the attractive delivery times. In addition to various 2 and 4 end BCF machines, update packages for existing lines could be finalised in the most important markets.
Sales arguments are the high flexibility of the BCF systems, which process polyamide 6 as well as polyester and polypropylene without major design changes, and the Swiss texturing technology HPc. Thus, Trützschler Switzerland remains a significant provider within the rapidly growing Chinese investment market for high-quality PA6 yarns for sophisticated contract and automotive carpets.
The fact that the current products are successful and the order books are filled is an incentive for the Management in Winterthur to steadily press ahead with product development. New developments in the BCF and industrial yarn segment are reaching market maturity.
Trützschler Switzerland will be present on booth B11, hall 5, at the Domotex in Hannover from January 11 to 14, 2014.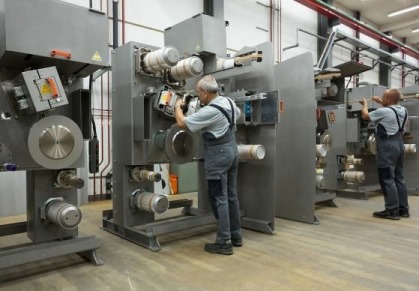 Contact Information
Email:
marc.wolpers@truetzschler.de
URL:
http://www.truetzschler.de
Phone:
Marc Wolpers, Sales Director, Tel.: +49 (0) 6103-401-0, Fax: +49 (0) 6103-401-440
Company:
Trützschler