Craneglas®material to be used in medical test kits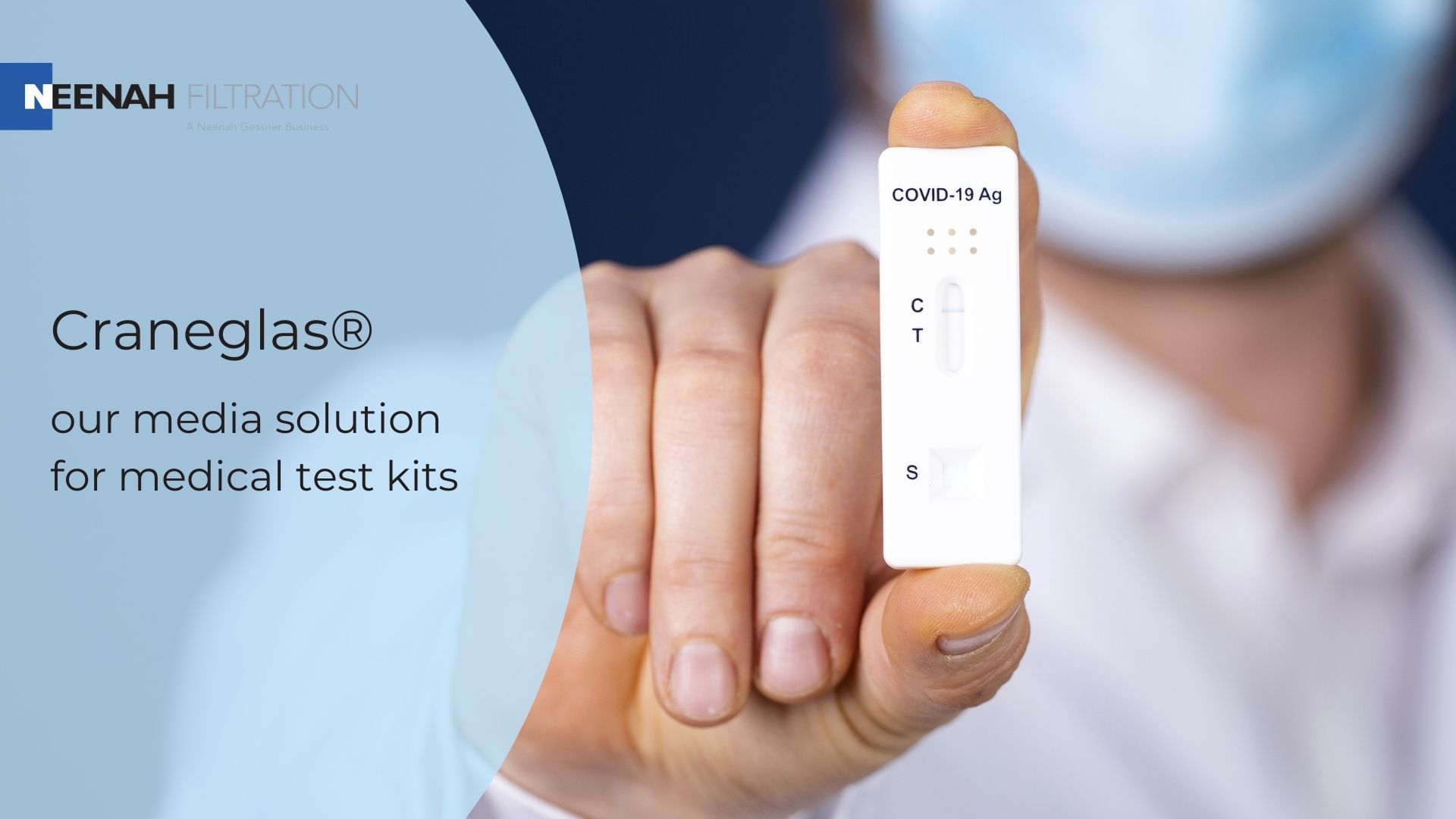 Pittsfield, MA, USA, May 17 2021 — In these extraordinary times, both private individuals and industries are taking a number of measures to put a stop to the COVID-19 crisis. While many people around the world are still waiting for their vaccinations, viral infections can also be avoided by ongoing testing.
Neenah Filtration does its part by providing an important basis for Medical Test Strips. Our Craneglas® material is a very thin hydrophilic material with superior wicking and uniform surface quality making it is ideal for this application. It is not only used in the COVID "quick test", but has also been used in HIV & pregnancy test for a number of years.
Contact us for more information on www.neenahfiltration.com