Crown Abbey Responds to the New Normal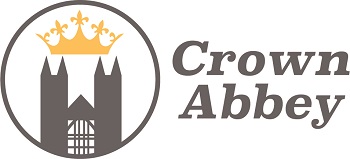 River Vale, New Jersey, April 20, 2020 – Sometimes it's harder to forge ahead when the opportunity is so obvious and seemingly large. How hard can it be to launch a new wipe, or a new pad for patients right now?
The good news is we are all finding out that this is a time for change. Change at the consumer level, whether it be at home or going to work and needing to social distance. Change at the manufacturing level, trying to run full shifts of healthy people, whilst managing huge increases in orders and the impact to our supply chains. Change at the R&D level, with limited access to labs, pilot lines and even the everyday systems that give us our specifications, our processes, our formulations.
We need to seize the opportunities, and look for ways to streamline both our approaches, and our mindsets. That being said, this is the time to double down on the critical processes that will help us be successful – especially risk assessments.
At Crown Abbey, we support companies and teams to launch their new products. We are technical experts, that scout for the perfect technology to fit the concept. We also are on the front foot, working with different vendors and manufacturers, to ensure that the client gets the products, with the claims they need, in the packaging that fits their brand vision. In parallel, we ensure that our clients are thinking about the risks – mostly this is focused around the risk to the end-user, but of course the reality is that we need to consider risks to timelines, budgets and brand identity too.
Interestingly, we work on projects from personal care, cosmetics, all the way through to medical devices (and more in between!) – but we still use the same risk assessment tool. The whole point is that we are considering both the likelihood of occurrence AND the impact if it did occur. That can be applied to any situation… and it helps teams every day to both see there is a risk and then mitigate away from it.
We are passionate about the products we work on, and really get into the shoes of the consumers, because we know we are doing it for them… in the end, those products are for our Moms and Dads, our Grandparents, our children, our friends.
If you need support on your project – whether it be technology scouting or running the whole project as an integrated part of your team – drop us an email at inquiries@crownabbey.com and we would be happy to give you a free consultation. We are quickly able to ascertain what help we can provide, and will work with you to understand if our talents are a good fit.
Contact Information
Email:
inquiries@crownabbey.com
URL:
http://www.crownabbey.com
Phone:
+44 7507 475353
Company:
Crown Abbey