Deadline Approaching for Textile Research Grants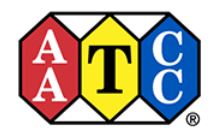 RTP, NC, September 14, 2023 – The deadline is approaching for new textile research grants from the AATCC Foundation Student Research Support Program. The grants support undergraduate and graduate student research on textile-related projects. Applications must be submitted prior to October 15, 2023, at 5:00 PM CST to be considered. Awarded research grants will be announced December 2023. The AATCC Foundation Student Research Review Board awards grants to all textile-related projects.
This year, priority is given to proposals for research related to test method development, evaluation of textile performance in actual use situations, and correlations between these two.
Grant awards range from $500 to $4000. Recipients can request an additional $500 to reimburse travel and/or registration expenses to present their research at a technical conference. Reimbursement will be determined based on the project and the event. Priority will be given to presentations at the AATCC Textile Discovery Summit or other AATCC programs.
The application is a simple three-page form including a description of the proposed project and the student's resume. An advisor's letter of support is encouraged but not required.
Applicants can submit grant proposals electronically to Dr. Yiqi Yang, Chair, AATCC Foundation Student Research Support Program.  Additional guidelines, application, and submission details are available on the AATCC Foundation webpage at www.aatcc.org/grants. Funding decisions are made by a panel of academic and industry professionals from across the textile industry.
AATCC Foundation Inc
provides scholarships and grants to current and future textile professionals in all areas of study. The Foundation is organized and operated exclusively for charitable purposes and is classified by the US Internal Revenue Service as a 501(c)(3) organization.