ExxonMobil Chemical to Demonstrate Technology Leadership for Innovative Nonwoven Hygiene Solutions at INDEX 2014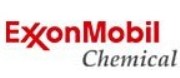 • New Vistamaxx PBE grades for soft stretch and elasticity
• Innovative solutions for soft spunbond applications, elastic films and elastic laminates
Brussels, BELGIUM (8 April 2014) – ExxonMobil Chemical will demonstrate how its technology leadership can be used for innovative nonwoven hygiene solutions at its booth (2115) at INDEX 2014, Palexpo SA Geneva, Switzerland, April 8-11. A highlight will be the introduction of three new Vistamaxx™ PBE grades.
Vistamaxx 7010FL and 7810 propylene-based elastomer (PBE) grades offer softer stretch while maintaining elasticity and force relaxation compared to Vistamaxx 6102FL PBE. They have improved tear resistance versus Vistamaxx 6102FL PBE and can enhance the aesthetics of laminates. There is also potential for process simplification using extrusion lamination which can offer economic advantages.
"These new grades provide soft stretch functionality in elastic film laminates," said Dave Schworm, market development manager nonwovens, ExxonMobil Chemical. "They can offer excellent value compared to alternative products such as SBC (styrenic block copolymers) and OBC (olefin block copolymers) systems."
Vistamaxx 7050FL PBE provides excellent elasticity in nonwoven structures. Since it is suitable for spunbond and meltblown nonwoven processes and has excellent adhesion to PP, it is a good fit for numerous nonwoven applications such as those in hygiene and personal care. It can also be blended with polyethylene (PE), polypropylene (PP) and other polymers such as SBC to further expand its applicability in nonwovens.
Visitors to INDEX can learn how high-performance polymers such as Vistamaxx PBE and ExxonMobil™ PP products can create value in soft nonwoven and elastic hygiene applications.
ExxonMobil™ PP products and Vistamaxx PBE can deliver softness, drapability and barrier performance in spunbond and meltblown applications. Vistamaxx PBE can enable manufacturers to tailor and balance specific properties in nonwovens to achieve high levels of performance in elasticity, flexibility and softness. In commercial applications, this can result in products that achieve high standards of comfort and aesthetics as well as high levels of extensibility.
A number of product sample rolls will also be on display on the booth covering a range of nonwoven applications including soft spunbond solutions, elastic films and elastic laminates.
# # #
About ExxonMobil Chemical
ExxonMobil Chemical is one of the world's premier petrochemical companies with manufacturing, technology, and marketing operations around the world. The company delivers a broad portfolio of products and solutions efficiently and responsibly, with a commitment to create outstanding customer and shareholder value. ExxonMobil Chemical endorses the principles of sustainable development, including the need to balance economic growth, social development and environmental considerations. To learn more, visit www.exxonmobilchemical.com.