Face Covering Guidance Approved, Committee Formed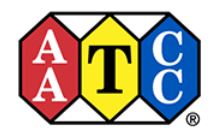 RESEARCH TRIANGLE PARK, N.C., USA, August 7, 2020—AATCC M14-2020, Guidance and Considerations for General Purpose Textile Face Coverings: Adult, recently became a standard AATCC monograph. A draft version has been circulating since June.
AATCC M14 provides face covering manufacturers with practical guidance for creating and labeling general use products. A newly formed committee enables all interested parties to participate in development of this and related standards.
Free Face Covering Standard
The official standard is available for download from the AATCC website. Visit www.aatcc.org/testing/emerging for further information. Along with other AATCC standards used for personal protective equipment (PPE) testing, AATCC M14 is offered at no cost. For additional information about AATCC COVID resources, visit www.aatcc.org/covid.
Scope and Purpose
Considerations included in AATCC M14 are intended to help manufacturers more efficiently design and produce face coverings for general purpose (non-medical) use. The monograph may also serve as a useful resource for those sourcing face coverings for general use.
Regulatory Considerations
Fit and Sizing Considerations
Material and Construction Considerations
Particle Filtration Considerations
Breathing Resistance Considerations
Laundering and Service Life Considerations
Tie and Ear Loop Considerations
Product Labeling and Marking Considerations
New Research Committee
While the first version of AATCC M14 was developed by an ad-hoc industry group, future revisions and related standards will be developed by AATCC committee RA113 Emerging Technologies Test Methods. As with all AATCC committees, participation is open to all interested parties. To be a voting member of any research committee, an individual must be a senior member of AATCC. Visit www.aatcc.org/testing/committees and use the blue buttons to join a committee.
RA113 will meet virtually. Initial projects include review of the current monograph and development of a similar document to provide guidance for children's face coverings. The committee is currently focusing on face coverings but will evolve as new industry demands arise.
About AATCC: AATCC is the world's leading not-for-profit association serving textile professionals since 1921. AATCC, headquartered in Research Triangle Park, N.C., USA, provides test method development, quality control materials, and professional networking for members in about 50 countries throughout the world.
# # #