Fitesa Announced as Finalist for INDA 2019 Hygienix Innovation Award™ – Fitesa SMS Bico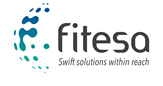 SIMPSONVILLE, SC, USA (August 19, 2019) – Introducing Fitesa SMS Bico, a cutting edge nonwoven that provides the strength of a polypropylene and softness of a polyethylene in a SMS configuration.  Fitesa has unlocked the potential for combining bico spunbond for softness with meltblown nonwoven for drapeability and liquid barrier properties to offer this cutting edge solution to the hygiene market.
HYGIENIX Innovation Award™ recognizes and rewards innovation within the entire disposable absorbent hygiene value chain that utilizes nonwoven fabric or technology in a way that expands the usage of nonwovens (©2018 – INDA).  Products for this award demonstrates creativity for a solution to a known problem, a novelty to approach in development of the product, uniqueness in the marketplace and a technical sophistication represented in the product and/or processing of the nonwoven.
The award ceremony will be held during the 2019 Hygienix conference taking place in Houston, Texas on Nov 11-14.
Fitesa is a leader in the nonwovens fabric industry, specializing in providing innovative fabrics for the hygiene, medical and industrial markets. Fitesa was established in 1973 by Évora, a Brazilian industrial holding company.
For more information or questions regarding this press release, contact our global marketing department at fitesamarketing@fitesa.com.
Contact Information
Email:
fitesamarketing@fitesa.com
URL:
www.fitesa.com
Company:
Fitesa