Fitesa Announces New State-of-the-Art Spunmelt Line for its Simpsonville, SC Facility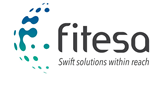 Simpsonville, SC – March 17, 2016
Following our release of information in August 2015 regarding capacity expansions in Europe, the US, and South America, Fitesa confirms that the new US capacity will be installed at our plant site in Simpsonville, SC. The state-of-the-art spunmelt line will have an annual nameplate capacity of 24,000 MT and will begin commercial operation in the second half of 2017.
About Fitesa
Fitesa is a leader in the design and manufacture of nonwoven fabric solutions for the global hygiene market.  Enjoying global reach from its manufacturing sites across the globe, Fitesa employs a wide range of nonwoven production technologies to meet customer requirements for service, quality, and flexibility.  Fitesa specializes in the development of innovative products, both independently and in collaboration with customers.
Contact Information
Email:
rdunleavy@fitesa.com
URL:
www.fitesa.com
Phone:
Raymond Dunleavy – Head of Global Marketing, Phone: (864) 967-5677
Company:
Fitesa