Gavin Recognizes AATCC's 100th Anniversary With $100,000 Foundation Donation!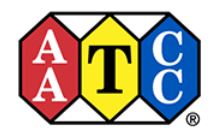 RESEARCH TRIANGLE PARK, N.C., USA, July 1, 2021— In recognition of AATCC's Centennial Year, Charles E. Gavin III recently contributed $100,000 to AATCC Foundation! Gavin's generous donation fully endowed two graduate fellowships as permanent sources of textile student support, an important step toward the goal of endowing all existing Foundation scholarships. Other scholarships nearing endowment include those for students of Textile Chemistry and Textile Design. Your donation to either will make a lasting difference in the lives of individual students and the entire textile industry.
Gavin was instrumental in establishing AATCC Foundation, Inc. in 1997 and was the first donor. Gavin has also created and supported several Foundation scholarships and fellowships for undergraduate and graduate students. His assistance is not only financial; he takes an interest in the students who receive his scholarships, providing guidance and encouragement along the way.
Gavin's support of the Foundation and other charitable organizations stems from his appreciation for the opportunities provided by his own education. His first two years at Alabama's Auburn University were funded by a scholarship from West Point-Pepperell and money he received from the University's co-op program. He was the first in his family to attend college, graduating with a degree in Textile Management (Dyeing Option). The scholarship and co-op program augmented Gavin's meager financial situation at the time. He later remembered this assistance as "truly a dream come true."
Time has not lessened the financial burden students face, nor has it dampened their dreams of a future in textiles. Like Gavin, you can make a dream come true by donating to AATCC Foundation. The Foundation's 100 for 100 Campaign seeks to fully endow Foundation scholarships for material science, textile chemistry, design, merchandising, and more! Endowing these scholarships ensures that the Foundation continues its support of students studying textiles for years to come. Every donation brings AATCC Foundation one step closer to this goal. Those who donate $100 or more in 2021 also receive a gold pin in acknowledgement of their contribution.
Celebrate a rich history by ensuring a strong future! Join Charles Gavin and the many other individual members, corporate members, and friends of AATCC who have already donated to the AATCC Foundation 100 for 100 Campaign.
I would like to thank the Gavin family for their generosity in giving this scholarship, and AATCC for the dedication of their member corporations to continuing the education of Polymer and Fiber science in the US. Thank you! (Jonathan Shaheen, recipient of 2021-2022 Charles E. Gavin III Family Scholarship.)
Make a general Foundation donation
https://members.aatcc.org/store/foundation/1330/
Help endow the Fibrous Materials Scholarship
http://members.aatcc.org/store/fibmat/2427
Help endow the Textile Chemistry Scholarship
http://members.aatcc.org/store/texchem/2432
Help endow the Textile Design Scholarship
http://members.aatcc.org/store/texdes/2433
Help endow the Textile Merchandising Scholarship
http://members.aatcc.org/store/texmrch/2434
Learn more!
https://aatcc.org/foundation
About AATCC Foundation: Established in 1997, AATCC Foundation, Inc. operates to further the charitable mission of the Association, promoting the science and knowledge of textile design, coloration, materials, processing, and testing through research and education. AATCC Foundation, Inc. seeks ways to develop and promote quality standards throughout the world.
The AATCC Foundation is organized and operated exclusively for charitable purposes and is classified by the US Internal Revenue Service as a 501(c) (3) organization. Your contribution to the AATCC Foundation Inc. may be tax deductible. (Financial information about this organization and a copy of its license are available from the NC State Solicitation Licensing Section at +1 888 830 4989. The License is not an endorsement by the State of NC.)
# # #