Graphic Design Magazine Recognizes ProAmpac with Two Design Award Wins

CINCINNATI (Feb. 4, 2020) – Flexible packaging leader ProAmpac today joined with Kalmbach® Feeds and L'Oréal® to celebrate acceptance of two 2019 American Graphic Design Awards™ for exceptional consumer packaging graphics.
Graphic Design USA (GDUSA), a magazine and information resource for graphic design professionals, announced that:
L'Oréal's REDKEN® Flash Lift Bonder Inside – a unique spouted pouch for powdered beauty applications
Kalmbach Feeds' All Natural Milk Maker Goat Feed – a vivid polywoven bag for animal feed
have been honored with an American Graphic Design Award. This award showcases the incredibly expansive ways in which graphic design shapes business, society, products, services, commerce and culture.
"These awards are a reflection of ProAmpac's deep commitment to product development, graphic design and printing capabilities," said Adam Grose, chief commercial officer of ProAmpac.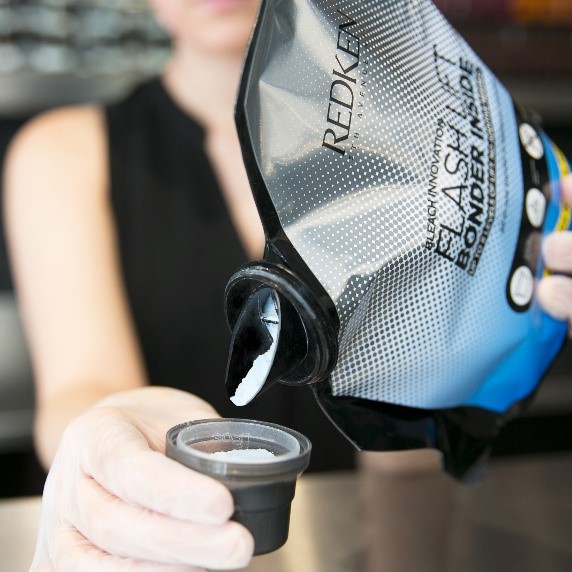 L'Oréal's REDKEN Flash Lift Bonder Inside
"We are proud to partner with ProAmpac," said Andrew Bowden, product development manager for Redken, L'Oréal. "They play a key role in helping us innovate and deliver world-class health and beauty solutions to global consumers," added Bowden.
REDKEN Flash Lift Bonder Inside transitioned from a rigid tub to a corner spouted pouch. "We collaborated to reimagine the REDKEN Flash Lift Bonder Inside package from a multi-component rigid to an eye-catching flexible pouch using less material and including unique functionality. The new spouted flexible pouch includes an engineered spout to minimize fumes and clumping during dispensing and a cap that doubles as a measuring cup. The pouch provides an excellent billboard to highlight the brand in salons and enough copy space to eliminate the need for an insert," states Sal Pellingra, vice president of global application and innovation development for ProAmpac.
Kalmbach Feeds & Polywoven Bags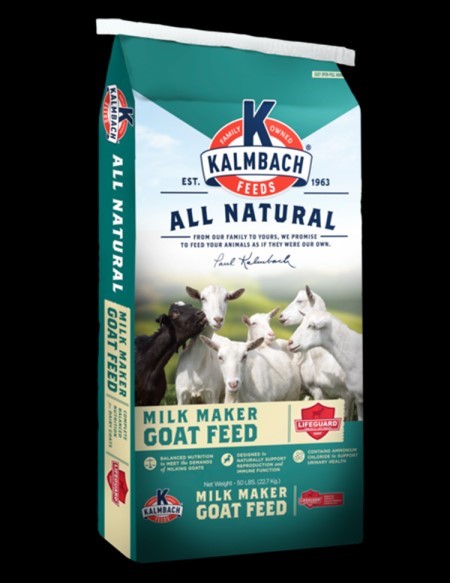 "Working with ProAmpac affords us many benefits.  We are able to be strategic, yet nimble – designing and innovating with tight timelines, allowing us to get to market quickly. ProAmpac's speed and quality give us a competitive edge in our go to market strategy," stated Bonnie Brannigan vice president – Retail Marketing, Kalmbach Feeds, Inc.
ProAmpac collaborated with Kalmbach Feeds' team to emphasize design. "We entered the relationship as a leading provider of American made polywoven bags," explained Grose. "With a strategic manufacturing footprint in the United States, we offer capacity, quick delivery, and rapid response, without tariff disruptions and – as the GDUSA award signifies – an ability to make the package pop," Grose concluded.
ProAmpac supports customers with six award-winning graphic design centers; a collaborative creative process called IDEA; its distinctive DASL – Design and Sample Lab – that on a project-engagement basis helps customers ideate, illustrate, render and prototype new packaging.
To learn more about the company-wide Collaborative Innovation process that fuses internal talent with customers' development teams to accelerate packaging innovation, contact Marketing@ProAmpac.com or go to ProAmpac.com.
About L'Oréal® REDKEN®
Redken is known for providing inspiring, fashion-forward and innovative products and services and an industry-leading education platform to the professional industry for more than 50 years. The leader in the US, Redken brings NYC style and creativity to the worldwide salon community with a commitment to help every salon professional "learn, earn and live better." REDKEN.com
About Kalmbach® Feeds, Inc.
Kalmbach® Feeds is a customer-driven, family-owned company in Upper Sandusky, Ohio. The company produces quality custom nutritional products for all livestock species, poultry and horses. The products are distributed through a network of 300 independent dealers, regional retailers and online via Amazon.com, Walmart.com and Chewy.com. For over fifty years, Kalmbach's responsive, quality service has made the company stand out in the crowd. KalmbachFeeds.com
About ProAmpac 
ProAmpac is a leading global flexible packaging company with a comprehensive product offering. We provide creative packaging solutions, industry-leading customer service and award-winning innovation to a diverse global marketplace. ProAmpac's approach to sustainability – ProActive Sustainability® — provides innovative sustainable flexible packaging products to help our customers achieve their sustainability goals. We are guided in our work by four core values that are the basis for our success: Integrity, Intensity, Innovation, and Involvement. Cincinnati-based ProAmpac is owned by Pritzker Private Capital along with management and co-investors. For more information, visit ProAmpac.com.
About Pritzker Private Capital
Pritzker Private Capital acquires and operates North America-based middle-market companies with leading positions in the manufactured products, services and healthcare sectors. Led by Tony Pritzker and the former investment and operating professionals of Pritzker Private Capital, the firm's differentiated, long-duration capital base allows for efficient decision-making, broad flexibility with transaction structure and investment horizon, and alignment with all stakeholders. Pritzker Private Capital builds businesses for the long-term and is an ideal partner for entrepreneur- and family-owned companies. For more information, visit PPCPartners.com.
##