Greycon secures UJL Solutions as latest reseller in Australia and New Zealand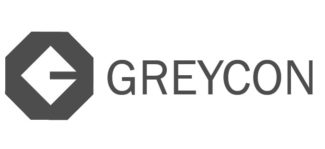 London, United Kingdom – September 21, 2016 – Greycon are excited to announce a new partnership with UJL Solutions, a processing and solutions equipment supplier, as a Greycon reseller in the Australian and New Zealand market.
The new partnership will enable local manufacturers in the Paper, Film Plastics, Metals, Nonwovens Converting and Printing Industries to benefit from Greycon's latest solutions and expertise. And is a further step towards strengthening the Greycon presence within the Australasia region.
Abder Guezour, VP of Greycon Global Sales said "By having a locally well-established partner such as UJL, Greycon is both able to better serve its existing customers like Orora as well as paving the way for future customers within Australia and New Zealand. Greycon trusts that this partnership will allow their customers to better reach Greycon's industry leading IT solutions who will help their operations become more efficient."
Urpo Launonen, Owner of UJL added "Greycon has without question, over the years, developed a superior planning and scheduling solutions for Pulp and Paper, Plastic Film and Non-Woven and Metals industries. They have achieved this by adding some innovative optimisation based functionality to their MES solution GreyconMill. This has enabled the productivity of our local manufacturers to increase, especially as this allows improvements for their order to cash process in comparison to some old systems still in use. Thanks to this cooperation, UJL will be able to offer the local industry an efficient globally tested solution, which will further support their business stability and future growth."
About UJL
UJL Pty Ltd specialises in the supply of equipment and solutions that have superior performance in modern process industry. Through its global partner network UJL has access to the latest technology and expertise to assist manufacturers in continuing to improve the safety and cost-effectiveness of mill operations in Australia and New Zealand.
About Greycon
Greycon is the world's leading provider of production planning, scheduling and manufacturing execution systems that have been designed specifically for coil-based & flat sheet industries. Greycon operate throughout the world. Our strength is the extensive range of specialist software solutions for Paper & Board, Plastic Films & Flexible Packaging, Nonwovens, metals and Converting industries supported by powerful optimisation algorithms and a highly experienced team of consultants.