IDEA 2013 New airlaid technology set quality standards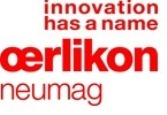 NEUMÜNSTER, March 8, 2013 – at this year's IDEA – taking place in Miami, USA, between April 23 and 25, Oerlikon Neumag will be presenting its entire nonwoven manufacturing portfolio. The German systems manufacturer specializes in airlaid, meltblown and spunbond technologies and is setting standards in the premium segment.
With its virtual reality show, the company will be providing interested trade visitors with a detailed insight into the systems technology for the production of nonwovens for industrial and medical applications. The interactive experience answers all questions that technology-interested nonwovens manufacturers may have.
Airlaid: new forming head for greater homogeneity in low weight nonwovens
The focus of this year's lead trade fair for the nonwoven sector is on the new Oerlikon Neumag airlaid technology: a newly-developed forming head ensures consistent quality, even in the case of the extremely low weight materials so in demand today. The patented design of the core of the airlaid system guarantees extremely even laying of the fibers as a result of specially-guided air flows. This prevents undesirable thin areas within low weight airlaids; to date, this was only possible with significantly reduced process speeds. Hence, the new formation enables the production of low weight airlaid materials while fully exploiting the system capacity with a simultaneous reduction of raw materials. In turn, this means, for example, that challenging combination materials comprising airlaids and spunbonds can be manufactured at production speeds of up to 500 meters per minute and therefore more than twice as fast than in the case of comparable standard market systems. This makes the quantum leap in airlaid production achieved by the new forming head truly tangible.
Meltblown products are on trend
With regard to meltblown solutions, Oerlikon Neumag is this year placing the focus of its information on meltblown stand-alone systems and meltblown spinning beams as quality-determining components in SMS (spunbond-meltblown-spunbond) systems. Within a nonwoven laminate, the meltblown layer assumes the role of the decisive functional layer as a moisture barrier and/or filter medium. The Oerlikon Neumag meltblown technology enables the cost-efficient production of high-end meltblown and SMS products. Hence, they offer nonwoven manufacturers access to the markets with particularly demanding requirements and quality standards such as those specializing in automobile applications, medical or industrial products. Due to their tremendous flexibility with regard to the polymers that can be processed and the fiber fineness that can be manufactured, Neumag meltblown products fully comply with current market requirements.
Spunbond: industrial nonwovens is a growth market
Polyester spunbonds offer huge potential in the area of industrial nonwovens. More cost-efficient than poly-propylene, polyester spunbonds are highly suitable for geotextile and roofing solutions. In addition to the classical major markets for geotextiles and construction textiles in North America, for instance, promising growth rates are expected particularly in emerging economies and emerging industrial countries due to nu-merous required general construction and civil engineering measures. Oerlikon Neumag's spunbond systems for industrial applications are compact in size and excel in terms of their production capacities of 300 kg per hour per meter of operating width.
About Oerlikon
Oerlikon (SIX: OERL) is a leading high-tech industrial group specializing in machine and plant engineering.
The Company is a provider of innovative industrial solutions and cutting-edge technologies for textile
manufacturing, drive, vacuum, coating, and advanced nanotechnology. A Swiss company with a tradition
going back over 100 years, Oerlikon is a global player with around 12 700 employees at around
160 locations in 34 countries and sales of CHF 2.9 billion in 2012. The Company invested in 2012
CHF 106 million in R&D, with over 1 000 specialists working on future products and services. In most
areas, the operative businesses rank either first or second in their respective global markets.
About Oerlikon Neumag
Oerlikon Neumag is the world market leader for BCF systems and is an established brand within the staple fiber spinning systems and nonwoven manufacturing systems sector. Comprehensive engineering services round off the company's portfolio. As a future-oriented company, a major focus of Oerlikon Neumag's devel-opments is on energy efficiency and sustainable technologies.
The primary markets for Oerlikon Neumag are the USA, Turkey and China. Correspondingly, the brand – with just under 350 employees – has a worldwide presence in 120 countries as part of the Oerlikon Textile network of production, sales and distribution and service organizations. At its R&D Center in Neumünster, highly-qualified engineers and technicians develop innovative and technologically-leading products for tomorrow's world.
For further information: www.neumag.oerlikontextile.com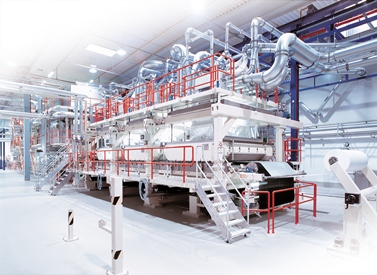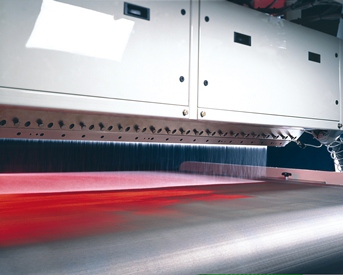 Contact Information
Email:
susanne.beyer@oerlikon.com
URL:
http://www.oerlikon.com
Phone:
Susanne Beyer, Corporate Communications, Tel. +49 2191 67-1526, Fax +49 2191 67-70 1526; Ute Watermann, Corporate Communications, Tel. +49 2191 67-1634, Fax +49 2191 67-70 1634
Company:
Oerlikon