IMA strengthens its leadership in wet wipes sector with the acquisition of 60% stake in Teknoweb Converting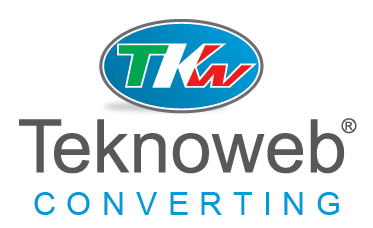 On February 27th, IMA concluded the acquisition of a 60% stake in Teknoweb Converting; an important step toward the fulfillment of the Group's industrial strategy aimed at the realization of complete solutions for our customers and at the development of integrated technologies more competitive on the market.
The Teknoweb Converting and IMA Group experiences merge with the goal of creating innovation through the development of new generation lines with high added value, performance, and versatility.
Teknoweb Converting is a leading company in the wet wipes industry, and has always stood for a high degree of innovation and the ability to produce complete systems and individual parts retrofittable on existing machines. The remaining 40% of the company remains in the hands of the previous shareholder, Teknoweb Materials, whose management, led by Piero Mandotti and Fabio Zampollo, will manage Teknoweb Converting.
Considering the complexity and variability of possible solutions, Teknoweb Converting has pursued a growth strategy by developing alliances with partners operating in the packaging sector.  This strategy combines proven and tested expertise and provides integrated systems that improve the entire production process.
In this new structure, Teknoweb Converting will work alongside Ilapak, the IMA flexible packaging division, in a transparent and organized way to develop complete and integrated high performance lines that will improve efficiency, create economies of scale and reduce the Total Cost of Ownership.
A structural union between these two companies represents a fundamental step forward, compared to previous commercial agreements for cooperation.  Teknoweb Converting and Ilapak will unify their service centers and spare parts order management, enhancing the ability to provide quick, qualified and efficient after-sales service worldwide through a single, market-focused organization.  It will also improve the availability of training and on-site assistance to ensure the best daily output of its lines installed at customer sites.
Thanks to this acquisition, the IMA group strengthens its market leadership in wet wipes and becomes the single partner able to provide the best integrated solutions for converting and packaging – along with offering an extensive commercial network that allows clients to quickly bring the latest new products to the market.
Contact Information
Company: Teknoweb Converting