IMA Teknoweb Announces a New Nonwoven Sales Manager for the North American Market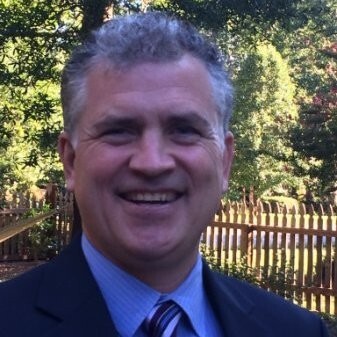 Ozzano dell'Emilia (Bologna) – Italy, June 14, 2023 – IMA Teknoweb, the global market leader in the nonwoven converting and packaging market, together with IMA North America Inc., are pleased to announce and welcome industry veteran Michael Lynch as Nonwoven Sales Manager. Mr. Lynch will be responsible for IMA Teknoweb North American sales in the nonwoven industry, developing new business opportunities and creating tailored solutions for customers.
Mr. Lynch is a highly qualified professional with 30 years of machinery and equipment experience. His background includes Elsner Engineering Works, where he was instrumental in the growth of the company in the non-woven arena. Other leadership roles include Shemesh Automation packaging machinery and Multivac Group packaging machinery.
Guido Conio, IMA Teknoweb CCO, stated "We are delighted to welcome Mike in the IMA Tissue and Nonwoven sales team. We are sure his extensive experience in capital equipment sales coupled with his nonwoven market expertise will bring added value to our offering. Our customers will strongly benefit from his arrival."
Stewart Harvey, IMA NA President, addressed "It is our great pleasure to have Mike on our team. We are eager to see the positive impact that his market experience and technological expertise will bring to our organization. I believe that his unique set of skills and knowledge will contribute significantly to the growth and success of our Nonwoven area."
Mike Lynch commented: "IMA Teknoweb is the industry leader in nonwovens converting and packaging machinery providing full and integrated solutions to the market. I am excited to be part of its expansion plan in North America and provide my can-do attitude and extensive sales experience to support it."
About IMA Teknoweb
IMA Teknoweb fulfils the role of main contractor of complete solutions for manufacturing nonwoven products and specifically dry and wet wipes, absorbent hygiene items and PPE such as respirators with exhalation valve. As part of the IMA Group, world leader for packaging machines, IMA Teknoweb is a key member of the Tissue&Nonwoven hub: a cluster of companies vertically dedicated to Tissue&Nonwoven manufacturing and packaging, up to palletizing.