Inaugural AATCC Student Chapter Faculty Advisor Award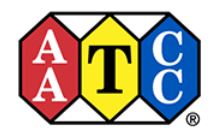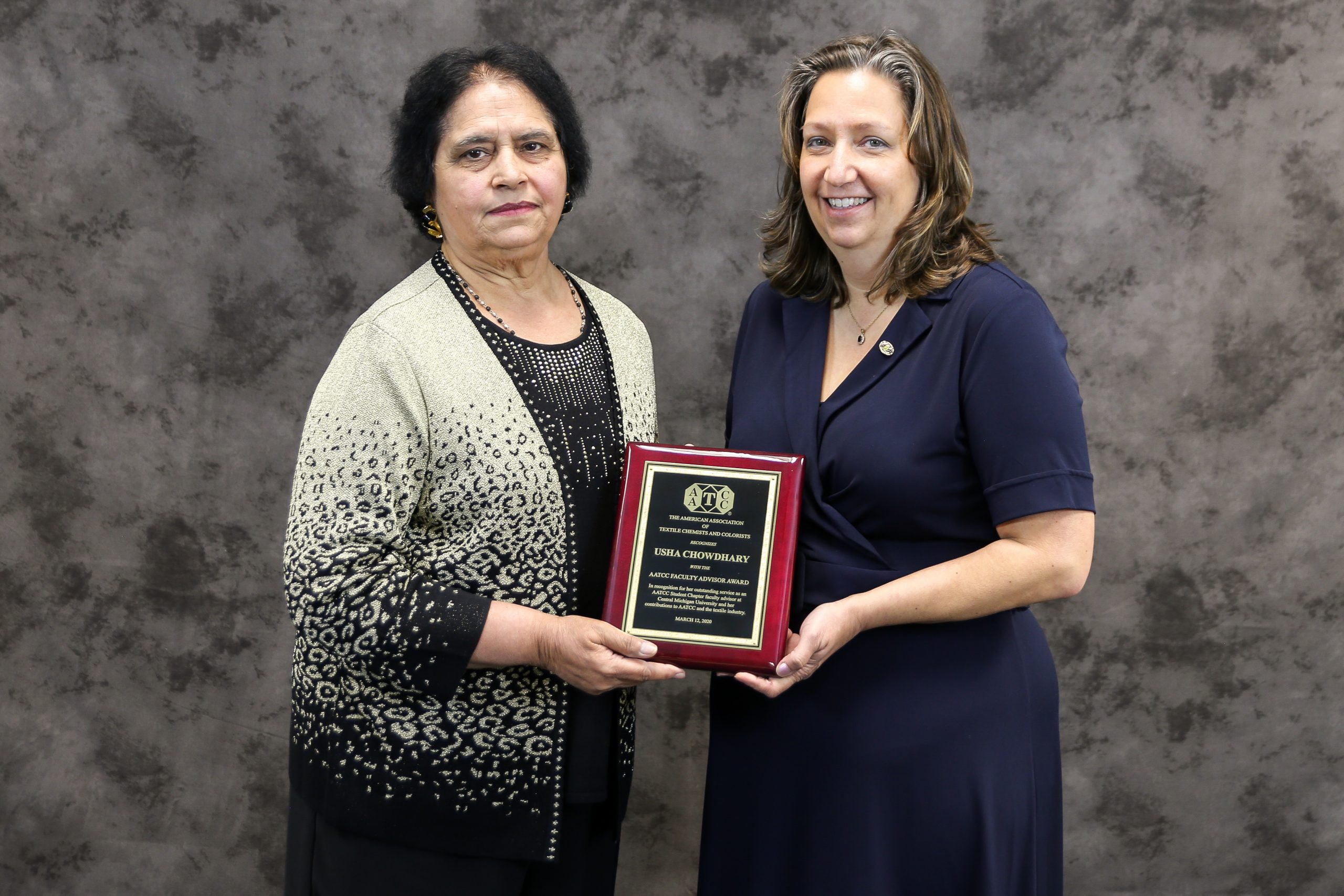 RESEARCH TRIANGLE PARK, NC, USA, May 11, 2020—In recognition of her active leadership, participation, and support of the Central Michigan University AATCC Student Chapter, Usha Chowdhary was chosen as the first recipient of the AATCC Student Chapter Faculty Advisor Award. The Association presented the award to Chowdhary during the AATCC International Conference Awards Luncheon held in March 2020.
Chowdhary, a member of AATCC since 2004, has advised the AATCC Student Chapter at Central Michigan since its inception in 2010.
Chowdhary held various positions at Haryana Agricultural University and The Ohio State University prior to becoming an assistant professor at Miami University in Ohio in 1984. In 1987, she joined the faculty at the University of Missouri-Columbia and worked in the Department of Textile and Apparel Management in the College of Human Environmental Sciences. While at the University of Missouri-Columbia, she was promoted to associate professor and director of graduate studies. In 2001, she joined Central Michigan University as a professor and, for the first two years, chairperson, before continuing her professorship in the Department of Fashion, Interior Design, and Merchandising.
Throughout her academic career, Chowdhary has taught graduate and undergraduate courses in all aspects of textiles, fashion, and design. She has advised many graduate and undergraduate students and encouraged scholarly and creative activities. She has participated extensively in professional conferences and has been published in a multitude of journals, books, and other scholarly publications.
Chowdhary has received numerous awards and recognitions from peers and students for her leadership and support, including AATCC, where she received Faculty Advisor Recognition in 2017. The AATCC Student Chapter Faculty Advisor Award recognizes and promotes the work of AATCC student chapter faculty advisors who are active AATCC members and who work to ensure their AATCC student chapters are active and growing.
About AATCC: AATCC is the world's leading not-for-profit association serving textile professionals since 1921. AATCC, headquartered in Research Triangle Park, NC, USA, provides test method development, quality control materials, and professional networking for members in about 50 countries throughout the world.
# # #