Inauguration of Smart House by Arkema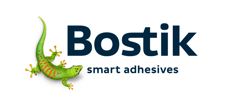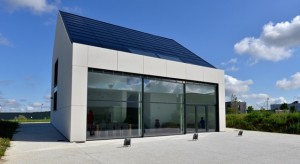 A unique laboratory-home to promote sustainable construction
Initiated by Bostik in 2013, the laboratory-house project for sustainable construction has now become a reality with the inauguration of the Smart House by Arkema. With this unique house concept designed to test, validate and develop new solutions for construction, Arkema and Bostik undertake a real-life demonstration of their know-how regarding materials and energy efficiency. A showroom highlighting the Group's innovative materials dedicated to construction complements the installation.
Arkema and Bostik, responsible construction players
"With this connected house, Arkema sets out its ambition to develop innovative, responsible and sustainable solutions for environmentally sounder buildings, throughout their lifecycle" explains Bernard Pinatel, Vice President of Arkema's High Performance Materials segment.
The Smart House project features a life-size pilot laboratory showcasing what sustainable construction will look like by 2030. It allows the Group's researchers and its scientific partners, companies and universities, to develop a comprehensive R&D approach to imagine future innovations based on four housing themes, tested in real conditions in the home: environment, energy efficiency, comfort, and health.
A world first
The Smart House is the first home on the planet poised to receive 4 international sustainable construction certifications: LEED® and BREEAM® environmental certifications and Passivhaus® and Bepos® thermal certifications.
Built on the site of the Bostik Smart Technology Centre in the Oise region north of Paris, the Smart House consists of two complementary buildings: first a 160 sq m futuristic house, built with ultra sophisticated solutions and technologies. Exclusively dedicated to research and development, this veritable full-scale ecosystem accommodates experimentation involving everyday life scenarios. Opposite the house, a new showroom has been set up to observe the activity in the house, develop a spirit of innovation, and offer a showcase for Arkema's and Bostik's know-how. Innovative materials dedicated to sustainable construction are on display and available for review by visitors, including customers and partners.
A project in line with COP 21
As a responsible chemicals manufacturer, Arkema relentlessly works to combat climate change. Over and above minimizing the environmental footprint of its activities, Arkema manufactures and develops products and innovative technical solutions which play an indirect role in reducing greenhouse gas emissions, as well as storing energy and developing new energies.
www.smarthouse-arkema.com: find out more by visiting the house in 3D with 360° views, discover how the project came about, the Group's R&D approach, and links to existing products and solutions.
A designer of materials and innovative solutions, Arkema shapes materials to create new uses. An innate innovation entrepreneur, we accelerate customer performance every single day and generate revenues of €7.5 billion each year. Buoyed by the collective energy of our 19,200 employees, we cultivate interaction with the world around us.
Bostik, a company of the Arkema group, is a leading global adhesive specialist in industrial manufacturing, construction and consumer markets. For more than a century, it has been developing innovative adhesive solutions that are smarter and more adaptive to the forces that shape daily lives. From cradle to grave, from home to office, Bostik's smart adhesives can be found everywhere. With 2014 sales of €1.5 billion, the company employs 4,900 people and has a presence in more than 50 countries.
Contact Information
Email:
Courtney.Korselt@bostik-us.com; sophie.suc@arkema.com
URL:
www.bostik.com
Phone:
Bostik, Courtney Korselt, Tel: +1 414 607 1274; Arkema, Sophie Suc, Tel: +33 1 49 00 83 72
Company:
Bostik