Integrated N95 Mask Production Capability

Producing N95 face masks from simple plastic resin
Ensure access to N95 masks during supply chain interruptions
Vertically integrate your operations (Hospitals, Dental/Medical practices, and Emergency response teams—federal, state + local)
Greenfield business opportunity
TURNKEY SUPPLY + INSTALL
O'Neal, a South Carolina based engineering and construction company, has developed a complete package to provide production capacity for N95 masks.
This turnkey package can be provided within an existing building or as a grassroots facility. The package includes the equipment necessary to manufacture barrier fabric from plastic pellets, used in N95 masks and other healthcare applications, along with an automated machine that manufactures the complete N95 mask and includes all associated building and utility requirements.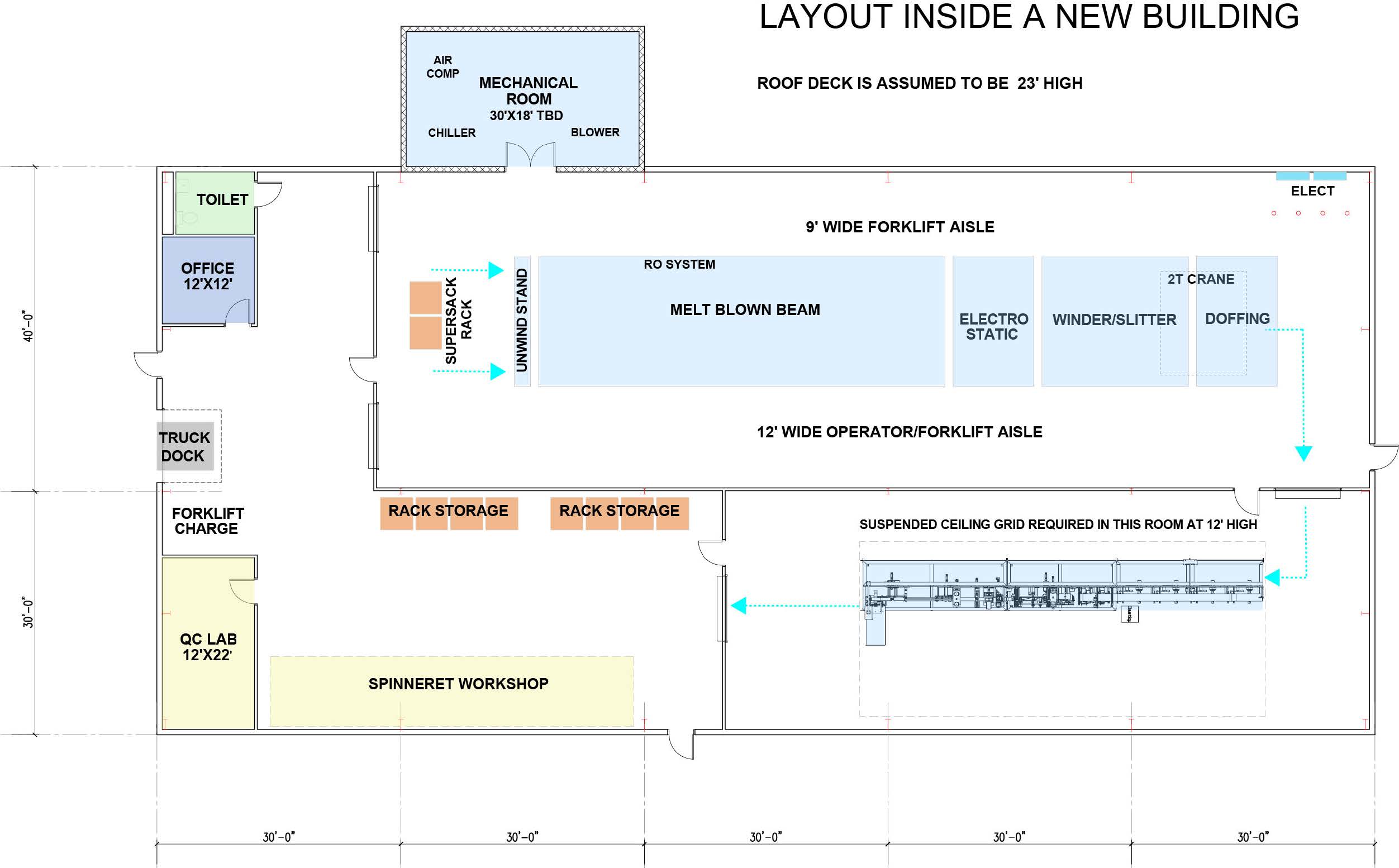 Investment
Within an existing building: starting at $2.75M
Including a new building: starting at $5.5M (plus land)
Schedule
As early as six months from notice to proceed
Product Rating
N95 NIOSH approved masks
Barrier Fabric Production
Throughput: 305 tons/year of barrier fabric
Produce enough material for three face mask machines for a maximum capacity of 160,000,000 masks/year
Raw material: polypropylene resin
Personnel requirements per shift:
– 2 – operators
– 1 – warehouse
– 1 – quality/process
– 1 – maintenance
Face Mask Production
Produce up to 12,000 masks/hour
Personnel requirements per shift:
– 1 – operator
– 1 – warehouse
– 1 – maintenance
MANUFACTURING PROCESS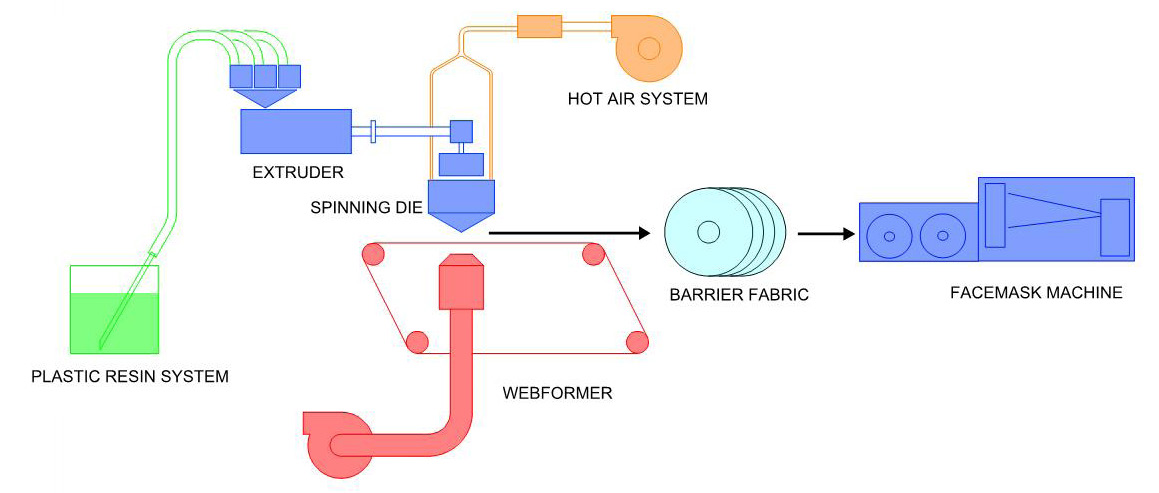 About O'Neal
O'Neal is a 45-year old, employee-owned company providing project design, procurement and construction services for biopharm, nonwovens, plastics and a number of industrial manufacturing processes across the United States.
Contact Information
Email:
ddean@onealinc.com
URL:
https://www.onealinc.com/
Phone:
Darrell Dean, Program Manager, 864.238.5413; John Baker, Director of Marketing, 864.288.7153
Company:
O'Neal, Inc.