Introducing Gessner – the combination of filtration experts from Neenah & SWM!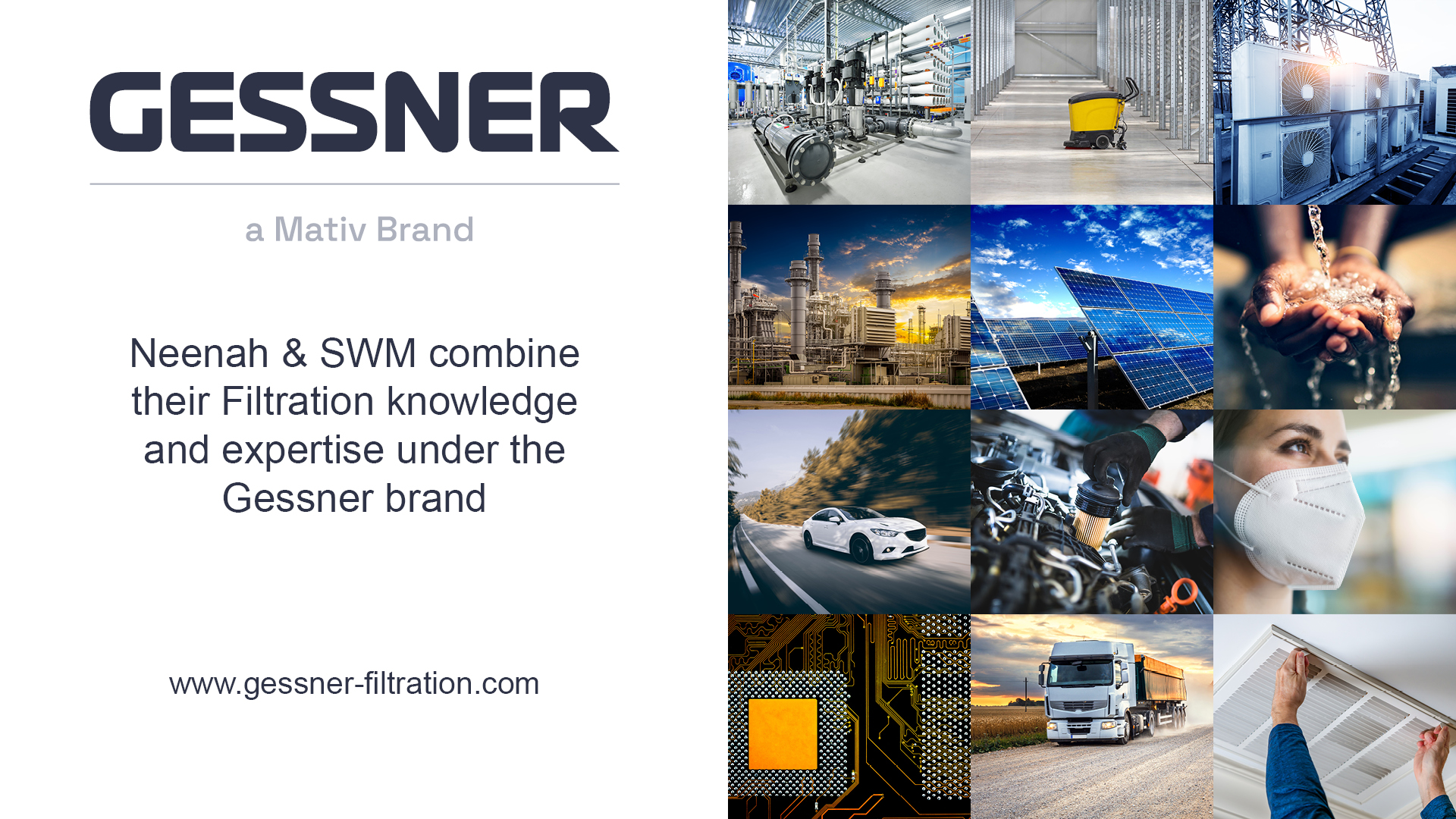 Feldkirchen-Westerham, Germany, February 6, 2023 – We proudly announce the name of Mativ's newly formed Filtration Business Unit.
Neenah Filtration and SWM, both known as leading global manufacturers in filtration materials, are now Gessner. The Gessner name stands for trust, integrity, creativity, and innovation in filtration, making it the natural choice for our name as we chart our path forward.
As a core member of the Mativ family of brands, we are delighted to share that we can now provide even more end-to-end filtration solutions to solve your complex challenges and meet your customers' needs. Our extended portfolio of filtration products now includes synthetic and glass filter media, nonwovens, nettings, tubes, films, and engineered specialty papers.
With twelve production sites located all around the world, Gessner can develop and locally produce a wide range of materials to suit a variety of highly demanding applications. With continuous product development in close cooperation with our partners, we deliver tailor-made solutions suited for a variety of challenging end-user needs.
It is our goal to serve as your global filtration solutions provider. With our diverse material and technology portfolio for Transportation Filtration, Water Filtration, HVAC & Air Pollution Control, Industrial Processes, and Life Science, you can count on us.
We're excited to welcome you at the Filtech in Cologne (Hall 7, H3) February 14-16th to meet the Gessner team and discuss your ideas!