Jacob Holm introduces new sustainable packaging for Sontara EC® and Sontara® Automotive Portfolio in EMEA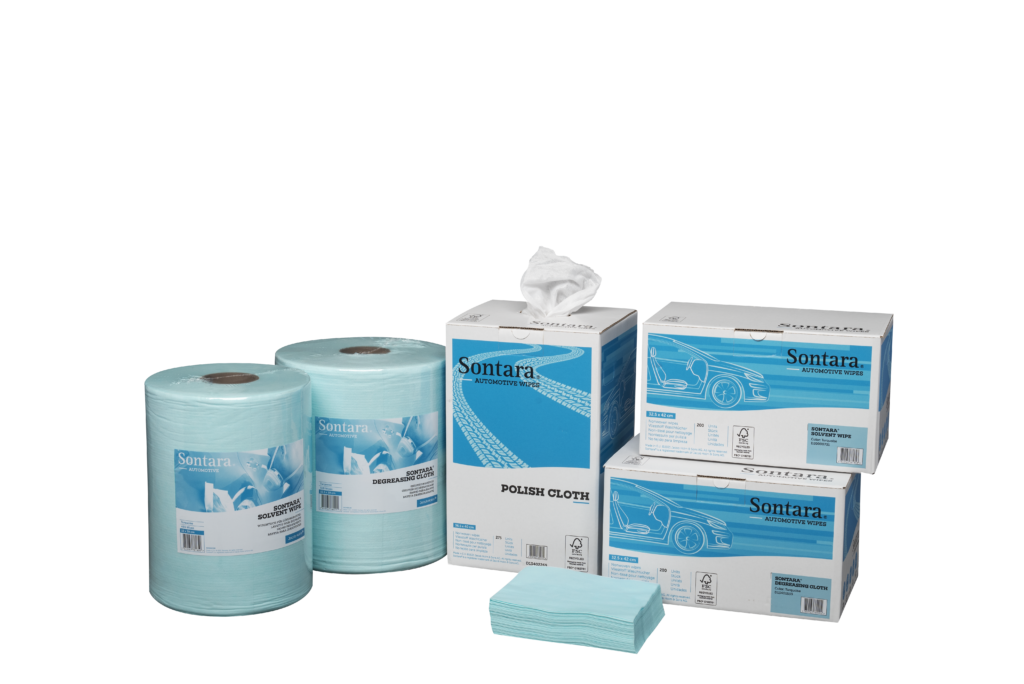 Update includes:
New packaging formats
Fresh artwork brings a new look to the same consistent, high quality products
New packaging made of recycled materials
Food contact labels
Basel, Switzerland, 1 April 2021 — Leading nonwoven fabric manufacturer Jacob Holm is introducing the newly redesigned packaging for its popular Sontara EC® and Sontara® Automotive EMEA Portfolio, effective in EMEA April 1st 2021.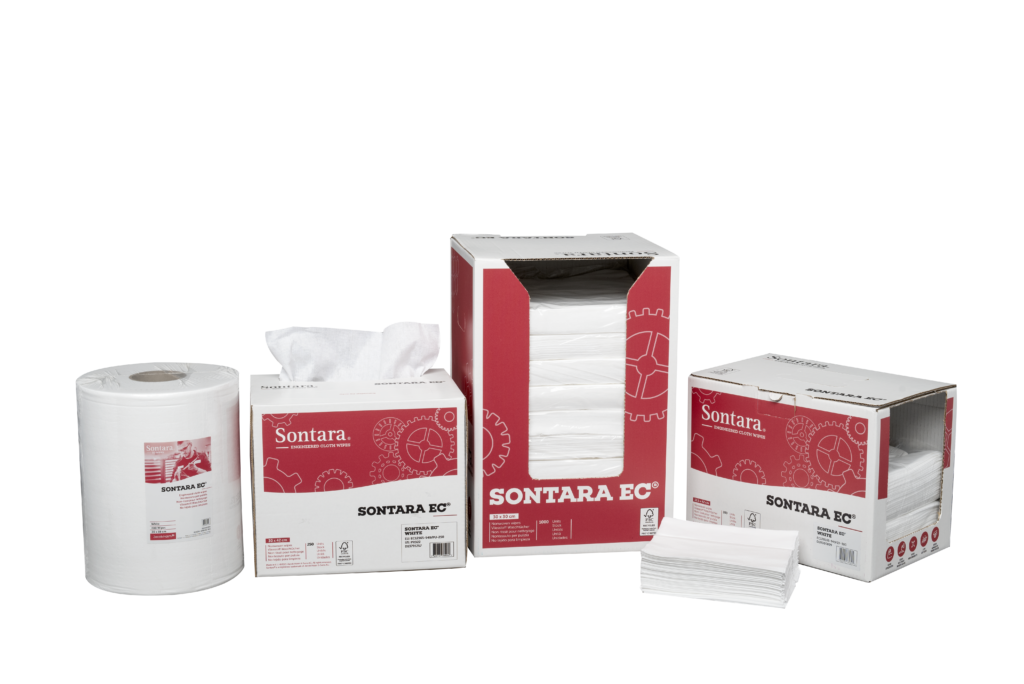 The upgraded Sontara EC® and Sontara® Automotive packaging isn't simply a new look. Responding to evolving customers' needs, Jacob Holm has re-marketed its lines with new packaging formats, such as folded wipes and also included additional dispensers and handles to the existing put-ups.
Along with new package artwork, Jacob Holm is refreshing these products with smart and sustainable packaging materials. All of the boxed wipes in these applications will be packaged in boxes made of recycled material, indicated by the FSC® logo, and the boxes themselves have been redesigned for better handling and more protection of the products during shipping, further reducing waste.
Appearances matter, but even more important is what's inside the packaging⁠—and the company itself. This exciting re-launch represents another step forward in Jacob Holm's aggressive commitment to sustainability and continuous innovation.