Join the WPT Team- A Growing U.S. Owned Company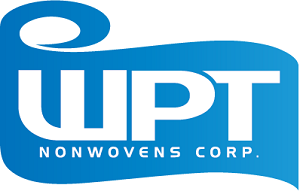 Beaver Dam, KY, January 20, 2021 — These times of instability have had an impact on most people in the U.S. workforce. Many have experienced job cuts or job loss. Others have seen changes in their jobs or financial situations, which have left them seriously considering a career change.
If you are ready for a career move, we've got FIVE great reasons for you to consider WPT Nonwovens.
1. WPT Nonwovens Makes Products That Are in High Demand.
Worldwide demand for nonwoven material is exploding! Buyers are looking for nonwoven fabric manufacturers with the ability to quickly meet their needs. WPT Nonwovens is working hard to stay at the forefront of meeting these needs as a dependable U.S. supplier. We invest in maintaining the best team to help us meet the challenge.
2. WPT Nonwovens has Deep Kentucky Roots and a Growing Future.
In 2008, Wayne Robbins became a nonwoven fabric manufacturer as the owner and operator of WPT Nonwovens Corporation in Beaver Dam, KY. Today, under the second-generation leadership of Travis Robbins, WPT is positioned to meet ever-expanding needs for quality nonwovens as an innovative industry leader.
3. WPT Nonwovens Offers Shift Options, Competitive Pay, and Great Benefits such as…
Insurance:$33/wk for employee, $110/wk for family

Attendance Bonuses

401K with up to a 4% match
4. WPT Nonwovens Cares About Our Employees and Our Community.
WPT Nonwovens is a family owned company, where employees have a name, and not just considered a number. Our employees are appreciated and tend to remain on the team, often until retirement. As a committed member of the Beaver Dam, KY community, we invested six million in revitalizing a local abandoned property to develop our new facility and created many new job opportunities for the community.
5. WPT Nonwovens is Hiring Now.
Since opening our new expanded facilities and then taking up a leading role in the production of PPE masks, WPT has been experiencing significant and steady growth over the last three years.
Ready to learn more about a career with WPT Nonwovens? Apply online or send us your resume! jobs@wptnowovens.com or apply on indeed.com
###
WPT Nonwovens is proud to be an American owned and operated world class manufacturer of nonwoven fabric. Serving global markets in the medical, filtration, hygiene, and industrial sectors since 2008, we provide high quality, affordable products that fit the needs of small order customers and large multinational corporations alike. Our original plant was constructed in early 1970's and has continued to grow into a thriving business and member of the Beaver Dam community.