Leadership Promotions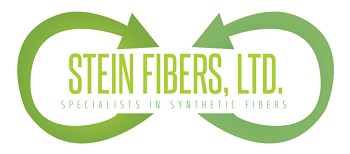 Charlotte, NC (August 19, 2021) – Stein Fibers partners Mr. Peter Spitalny and Mr. Chip Stein jointly announced a series of organizational changes at their quarterly sales meeting. The specific promotions are listed below:
Mr. Jaren Edwards was promoted to President.
Mr. Robert Taylor was promoted to Chief Operating Officer. Mr. Zain Khan was promoted to Vice President of Sales.
"Jaren and Robert have worked seamlessly over the past six years to help drive the growth in our company and they complement each other with their varying expertise and thought processes. We feel the partnership will not only benefit the organization today but strengthen Stein for decades to come."
"Zain Khan is being promoted to Vice President of Sales effective immediately. Jaren and Zain will work together over the next six months to fully transition responsibilities. We are extremely excited for Zain. He has done a great job helping to manage various challenges through the pandemic and we look forward to Zain building on the foundation that Jaren has helped set and taking us to new levels."
Now in our 5th decade, Stein Fibers is among the largest suppliers and producers of polyester staple fibers, upholstered fabrics, textile waste, as well as other natural and synthetic fibers in North America, with annual shipments exceeding 650 million pounds. With over 250 employees worldwide, Stein Fibers continues to execute it's defined growth strategy to become the industry leader in the distribution of textile products and services.