Learn Why Standard Detergent Matters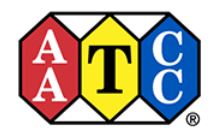 March 9, 2023
11AM (ET)
www.aatcc.org/detergentlab
RTP, NC, January 26, 2023 – If you've ever wondered which detergent to use for textile testing—or if it even matters, join AATCC Technical Associate Garry Atkinson and Geri Lykins of Procter & Gamble to learn all the details. The one-hour virtual presentation will cover detergent selection, storage, and use as well as chemistry and certification.
Registered participants will receive a link to try AATCC High-Efficiency (HE) Liquid Standard Reference Detergent at $100 off the regular price!
AATCC HE Liquid detergent is suitable for use in HE and traditional machines, including those with automatic dosing systems. It is the only detergent verified for use in tests of fiber-fragment shedding in laundering. Like all standard reference detergents, AATCC HE Liquid is formulated and tested for batch-to-batch consistency, with no superfluous ingredients to interfere with test results or clog machines.
AATCC 1993 (powder) detergent is ZDHC and Eco-passport certified to support your sustainability initiatives. It is available with and without optical brighteners. AATCC detergent is the required reagent for AATCC textile testing; it is also specified in ISO, CPSC, and other commonly-used methods. Flammability testing for the US market MUST be performed on items laundered with AATCC Standard Reference Detergent.
Learn more about standard detergents from the experts, get your detergent questions answered, plus get $100 off your first bucket of the newly-restocked liquid formulation.
Early registration prices are good through February 24. AATCC individual and corporate member fees are even lower. Pay US$99 for the digital lab and get a $100 discount on your next liquid detergent purchase. Attend live or view the recording at a later date—or both!
Register today at www.aatcc.org/detergentlab/. The link to purchase promotionally-priced detergent will be provided to all participants the day of the presentation.
AATCC connects the global textile community to empower an innovative, informed, and sustainable future. Headquartered in Research Triangle Park, NC, USA, AATCC has provided standards development, testing materials, educational resources, and professional networking to the global textile industry for more than a century.