Lenzing Managing Board proposes dividend of EUR 4.35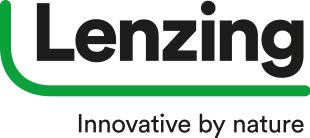 Lenzing, Austria, November 30, 2021 – The Managing Board of Lenzing AG, a leading manufacturer of specialty fibers made from the renewable raw material wood, has resolved to propose to the Annual General Meeting a dividend of EUR 4.35 for the 2021 financial year. This dividend proposal reflects the suspended dividends from 2019 and 2020.
The total dividend payout to shareholders will amount to about EUR 115,492,500, subject to the acceptance of the proposal by the Supervisory Board at its meeting scheduled for March 09, 2022 for the purpose of approving the consolidated financial statements as well as the approval granted by Lenzing AG shareholders at the Annual General Meeting on April 26, 2022.
The Annual Report of the Lenzing AG for the 2021 financial year will be published on March 10, 2022.
About the Lenzing Group
The Lenzing Group stands for ecologically responsible production of specialty fibers made from the renewable raw material wood. As an innovation leader, Lenzing is a partner of global textile and nonwoven manufacturers and drives many new technological developments.
The Lenzing Group's high-quality fibers form the basis for a variety of textile applications ranging from elegant ladies clothing to versatile denims and high-performance sports clothing. Due to their consistent high quality, their biodegradability and compostability Lenzing fibers are also highly suitable for hygiene products and agricultural applications.
The business model of the Lenzing Group goes far beyond that of a traditional fiber producer. Together with its customers and partners, Lenzing develops innovative products along the value chain, creating added value for consumers. The Lenzing Group strives for the efficient utilization and processing of all raw materials and offers solutions to help redirect the textile sector towards a closed-loop economy. In order to reduce the speed of global warming and to accomplish the targets of the Paris Climate Agreement and the "Green Deal" of the EU Commission, Lenzing has a clear vision: namely to make a zero-carbon future come true.
Key Facts & Figures Lenzing Group 2020
Revenue: EUR 1.63 bn
Nameplate capacity: 1,045,000 tons
Employees: 7,358
TENCEL™, VEOCEL™, LENZING™, REFIBRA™, ECOVERO™, LENZING MODAL™, LENZING VISCOSE™, MICROMODAL™ and PROMODAL™ are trademarks of Lenzing AG.