Making sustainability visible: Freudenberg endorses further products with ECO-CHECK label

Weinheim, June 21st, 2022. Freudenberg Performance Materials (Freudenberg) is endorsing further particularly sustainable products with its ECO-CHECK label introduced last year. These products comply with various environmental criteria. With immediate effect, five more solutions bear the label making the company's commitment to sustainability visible.
"Sustainability is firmly anchored in our corporate strategy. The ECO-CHECK label is a quick and easy way for our customers to identify particularly sustainable solutions," John McNabb, CTO Freudenberg Performance Materials, explained. The company's own sustainability label is only used to endorse products that either save resources during production, improve the manufacturing footprint of customers, can be disposed of in an environmentally friendly manner after use, or contain certain features that contribute to a long service life. "The label indicates to our customers that a product offers significant direct advantages in terms of environmental protection, thus leading to more sustainable solutions."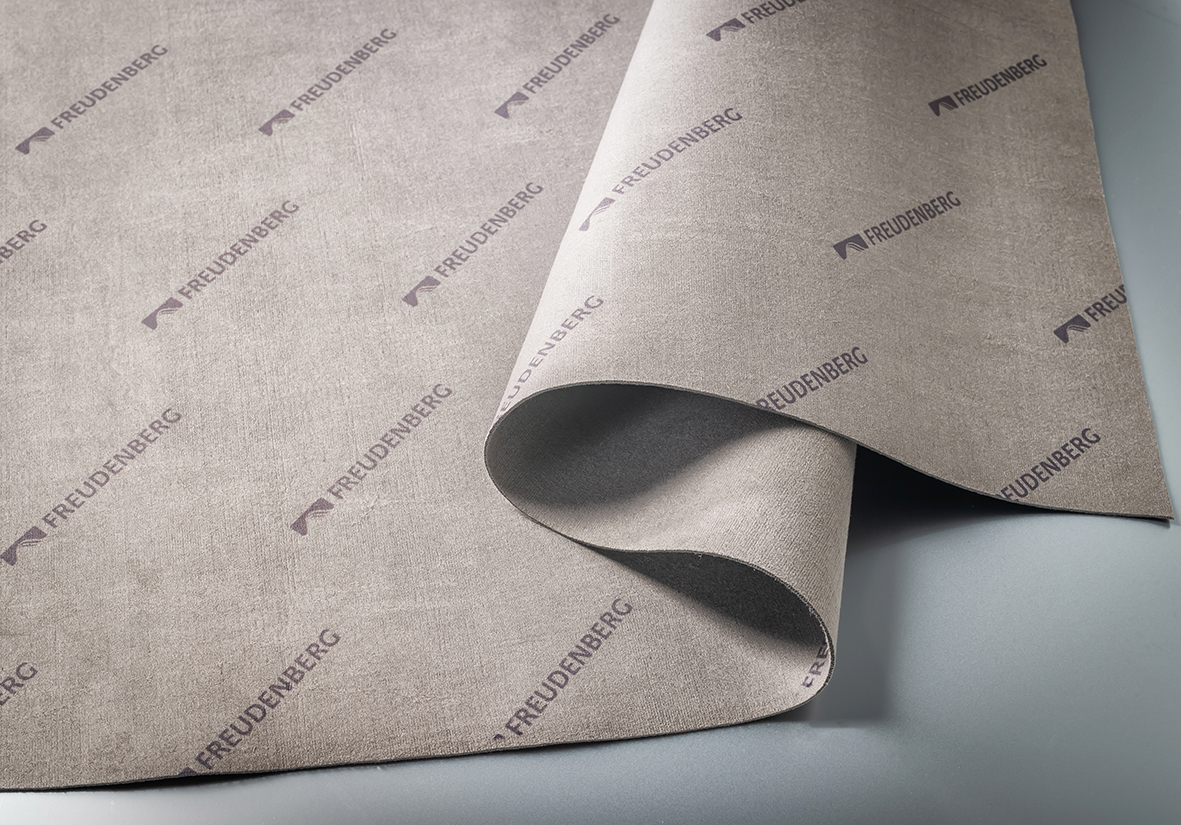 Newly-endorsed products for leather goods …
The newly-endorsed ECO-CHECK products include one Evolon® microfilament textile application. This is a reinforcement material for leather goods that is manufactured with no solvent and no binder. It contains up to 80 percent recycled PET and is suitable for a broad range of applications. The material is produced at Freudenberg's facility in Colmar, France, where the manufacturing process is highly sustainable: it is certified to STeP by OEKO-TEX® and fully complies with the DETOX TO ZERO by OEKO-TEX® criteria.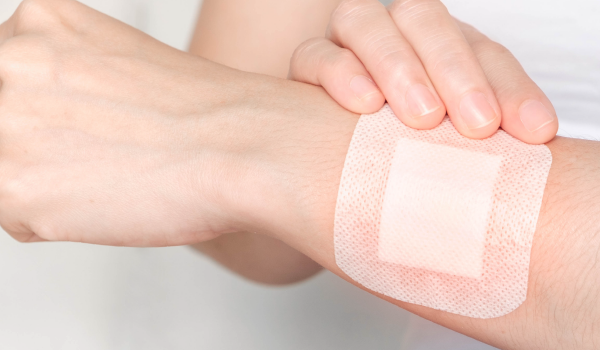 … Healthcare applications
In the field of healthcare, the bio-based M 1714 wound pad with superior absorption for more challenging wounds has now been endorsed with the ECO-CHECK label. The dressing consists of a mix of bio-based fibers derived from natural sources and exhibits a smooth wound contact layer. The product has been evaluated for industrial compostability and conforms to ISO 13432.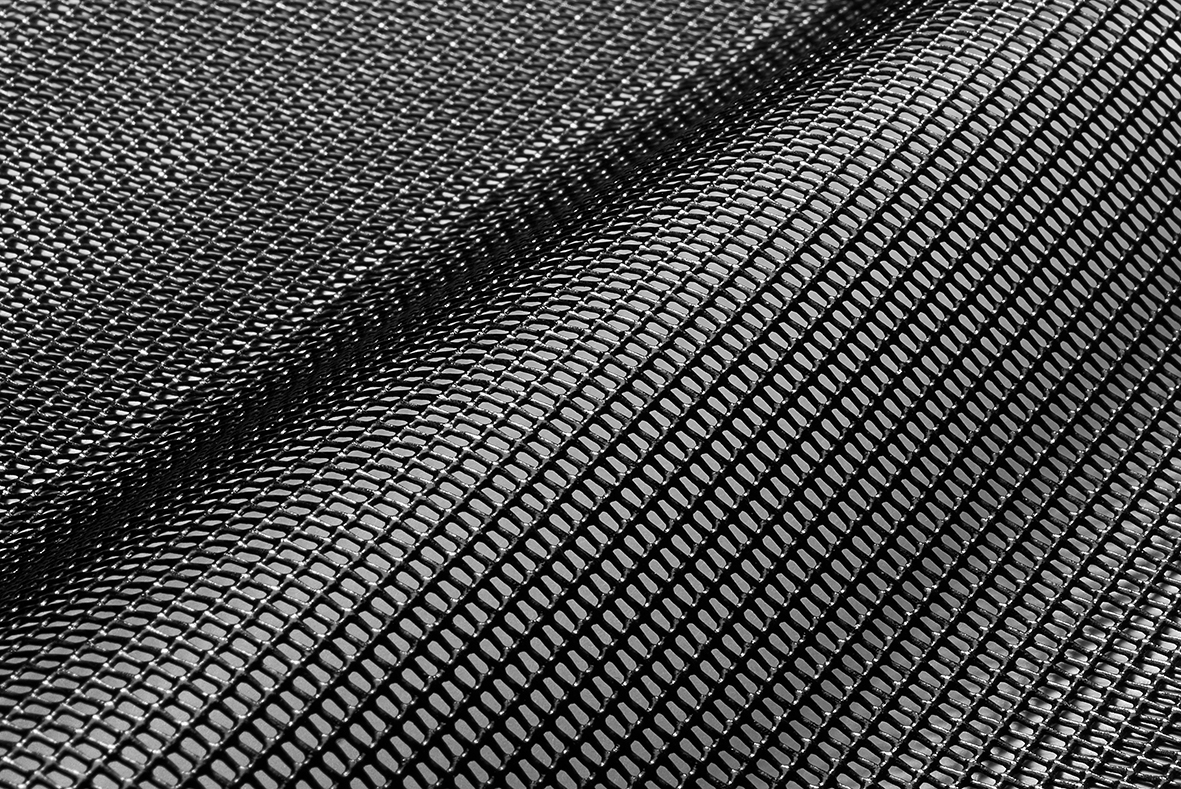 … Architectural applications
The sustainable TF 400 Eco F mesh fabric for textile architecture from Mehler Texnologies® now also bears the ECO-CHECK label. Its yarn is made of 100% recycled PET bottles and its characteristics are very similar to those of conventional mesh fabrics. In 2021, it was awarded first place by the Architectural Membrane Association (AMA) in the "product" category in recognition of its properties.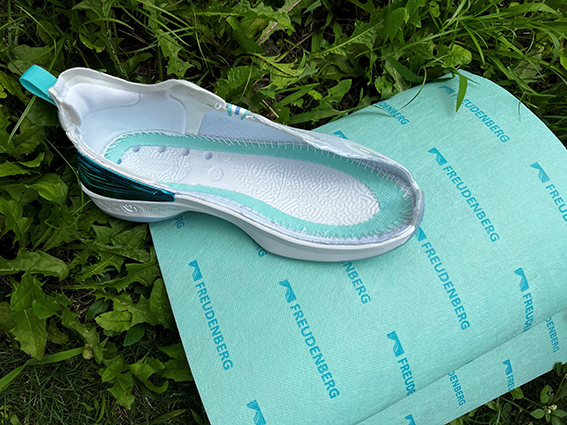 … Shoes
In the shoe industry, the binder-free strobel insoles have been endorsed as particularly sustainable. They contain a high percentage of recycled green bottle flakes. Moreover, the insoles themselves are fully recyclable.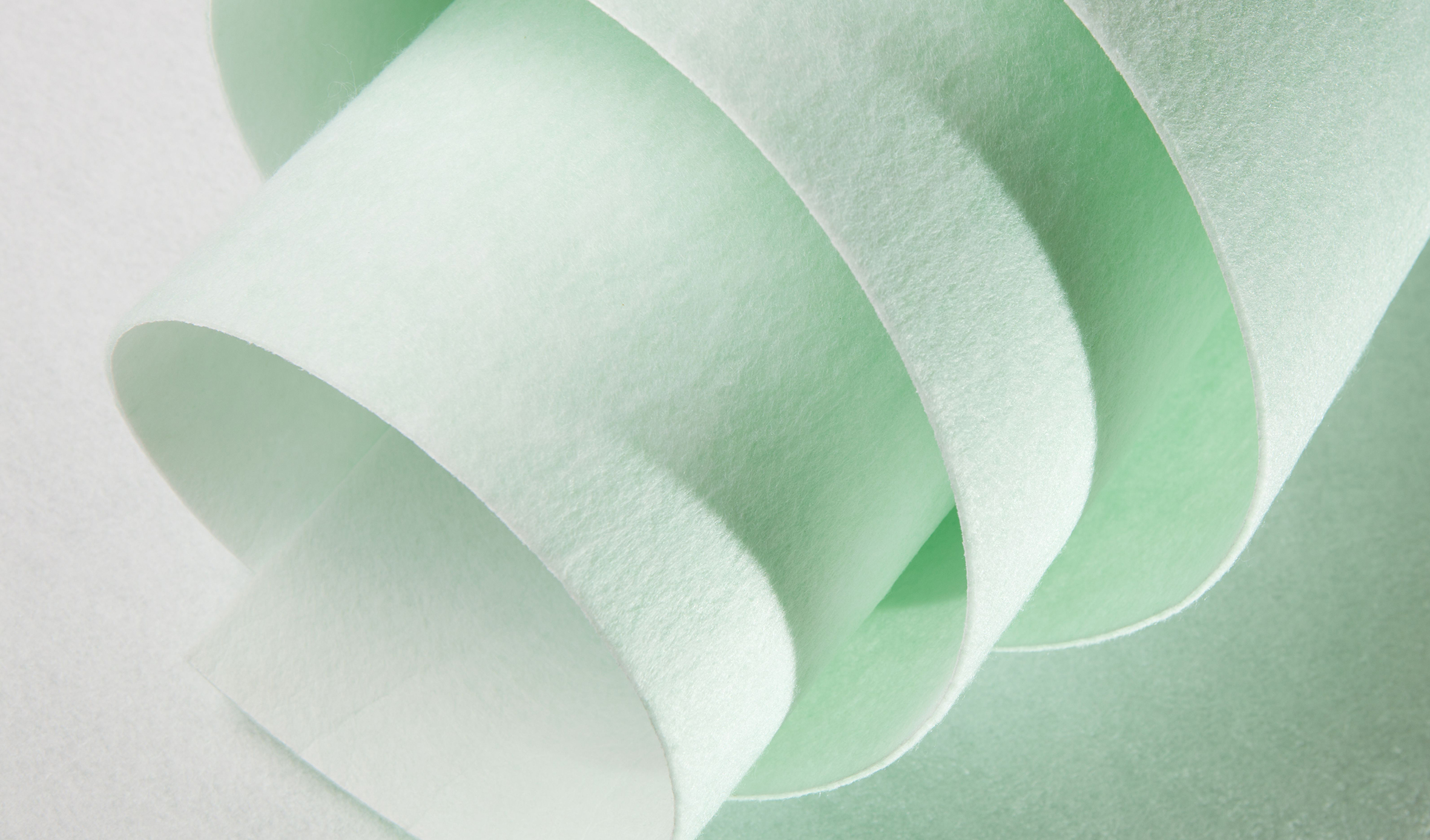 … Filtration applications
The two layered, needle-punched nonwoven filter medium that has just been endorsed with the ECO-CHECK label has impressive sustainability characteristics. Made entirely of polyester, more than half the fibers consist of recycled material.
7,000,000 PET bottles per day
Freudenberg Performance Materials already has decades-long experience in developing sustainable solutions. The company pioneered PET recycling in the early 1990s and today uses an estimated seven million PET bottles in its own manufacturing processes. The materials produced consist of 100% recycled PET and are of the same quality as conventional products. Recycling saves natural resources and the PET bottles get a second life as industrial products.
Further information on ECO-CHECK and the endorsed products is available from our website at: https://www.freudenberg-pm.com/Company/eco-check
About Freudenberg Performance Materials
Freudenberg Performance Materials is a leading global supplier of innovative technical textiles for a broad range of markets and applications such as apparel, automotive, building interiors, building materials, healthcare, energy, filter media, shoe and leather goods as well as specialties. In 2021, the company generated sales of more than €1.3 billion, had 33 production sites in 14 countries around the world and had some 5.000 employees. Freudenberg Performance Materials attaches great importance to social and ecological responsibility as the basis for its business success. For more information, please visit www.freudenberg-pm.com
The company is a Business Group of Freudenberg Group. In 2021, the Freudenberg Group employed some 50,000 people in around 60 countries worldwide and generated sales of more than €10 billion. For more information, please visit www.freudenberg.com.