McAirlaid's, Inc. Names Gus Tosoni Vice President of Operations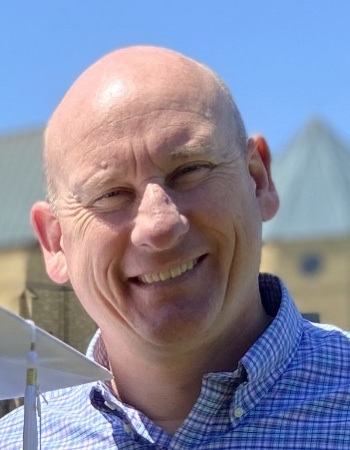 Rocky Mount, VA, September 16, 2020: McAirlaid's, Inc. announced today that Gus Tosoni has been named Vice President of Operations.
Tosoni comes to McAirlaid's, Inc. with more than 10 years of senior management and quality experience, most recently as Vice President Operations – Rail Group at The Anderson's where he oversaw operations of 30 different locations throughout the United States. Prior to that, Tosoni served as Vice President of Operations and Plant General Manager at FreightCar America, a quality railroad freight car manufacturer.
"I am excited to welcome Gus to McAirlaid's, Inc." shared Mike Disotelle, President of McAirlaids. "Gus brings a wealth of manufacturing operations and leadership experience and I look forward to working with him to grow our business. We have exciting plans for the future of McAirlaid's and Gus will be a key leader on our team."
"I am looking forward to the opportunity to work with and for Mike and his team!" shared Gus Tosoni. "I am excited about the initial enthusiasm shown by the team and am fortunate that I will be a part of that. I am also encouraged to bring and carry on that positive attitude to the McAirlaid's family."
As Vice President of Operations, Tosoni ran a company with a net operating cost of over $60M. He improved the safety performance, increased productivity across several value streamlines, shrunk assembly areas and reduced changeover time. Before joining McAirlaid's, Tosoni held positions at Westinghouse Air Brake, National Steel Car Limited and Innovative Steam Technologies.
Tosoni received a Mechanical Engineering Technologist degree and Quality Assurance Level 1 and 2 certifications from Mohawk College of Applied Arts and Technology in Hamilton, Ontario Canada.
McAirlaid's, Inc. is a manufacturer of non-woven airlaid used in food packaging, retail, medical, filtration, and DIY products with facilities in the US and Germany. Founded in 1997, McAirlaid's developed SuperCore, the second generation of nonwoven. SuperCore is the first nonwoven airlaid produced without glues, binders, recycled material, or latex. To find out more about McAirlaid's mission, visit us at www.mcairlaids.net/us.
###
Contact Information
Email:
rena.deberry@mcairlaids.com
URL:
http://www.mcairlaids.net/us
Phone:
(540) 352-5050
Company:
McAirlaid's, Inc.