MoistTech Maintains the World Leader in Moisture Measurement and Control Status, Providing Support Across the Globe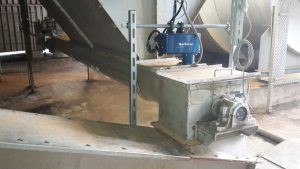 Sarasota, Florida, July 27, 2020 – For over 40 years MoistTech has operated across the globe providing the diamond standard in industrial moisture measurement and control. This allows for complete product inspection on the manufacturing line to eliminate waste and downtime while creating a finished product with the highest possible quality. With sensors created for both online and laboratory measurements, the customization to your process comes fully integrated straight from the factory. MoistTech believes in a plug and play operation and makes every attempt to not only ensure efficient delivery but a fully calibrated sensor ready for use.
Suited for many applications, our equipment operates exceptionally well in biomass, renewable energy and ethanol applications. With numerous successful installs, MoistTech has the expertise to ensure the product quality you are producing is top of the line.
Unlike other instrumentation of this type, some of the unique features of the IR3000 is that it can monitor the product even with small gaps in product flow and is unaffected by ambient light without impacting the accuracy. Insensitive to material variations such as particle size, material height & color, our moisture sensors provide continuous, reliable readings with zero maintenance and a one-time calibration with a non-drift optical design allowing operational personnel to confidently make immediate process adjustments based on real-time measurements.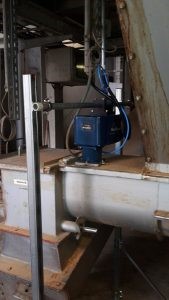 By installing the sensor on a screw conveyor or at the exit of the dryer, a manufacturer can continuously monitor the process and can control the moisture content either manually or automatically instantly. Typical accuracy is about ±0.1% moisture.  Typical analog range is 0-10% moisture and up to as much as 40%, subject to application.  The outputs can be adjusted to optimize PLC or recording requirements.
Improve efficiency and your manufacturing process with simple moisture measurement.
Recognized For Success:
"The biomass industry congratulates MoistTech on the completion of it's 100 system this year in north America and Europe. Roy Stafford spokesman for the biomass panel expresses his enthusiasm over the reports received from members. Large power utilities in European countries like Germany and Poland have installed many sensors throughout their plants resulting in significant cost reduction and reduced the dust explosion risk.
Ideal for power plants, DDG and pellet manufacturing the MoistTech sensor is the only product that can measure to accuracy of. 0.1 percent on screw conveyors. The instruments patented software removes any effect of the screw and only measures the product. The model 3000 is the only sensor with this technology and makes other moisture analyzers obsolete. Designed specifically for Biomass measurement the success of the 3000 is proven by the number of installations in major production plants worldwide."
See how moisture measurement can improve your product and overall bottom line – info@moisttech.com or +1 941-727-1800