New Light, New Purpose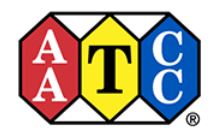 RTP, NC, June 14, 2022 – When lab equipment has outlived its usefulness, it is sometimes relegated to "that room" where all obsolete items go to join the Jenga pile of capital assets too precious to discard outright.  Eventually, when terms like "no depreciable value,""sunk costs," or "we need that space" get bandied about, things ultimately end up in a landfill or scrap yard.
As companies take on the mantel of sustainability, cavalierly consigning articles to the scrap pile is not so palatable. Although some things will ultimately require disposal, where there exist opportunities to reuse or repurpose, they should be given sincere consideration. AATCC took this approach when considering its next steps for its defunct light booth.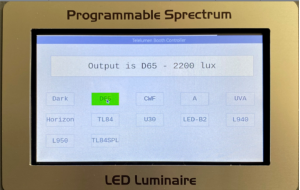 The booth was perfectly fit for its purpose during its functional life and provided many years of useful service. However, ever-changing advancements in technology eventually required that the booth be decommissioned to make way for an updated model. Using updated technology is one way that companies maintain their value proposition. In this regard, AATCC is not unlike many other organizations.  Access to state-of-the-art equipment is necessary for certain applications to stay at the forefront of innovation.
AATCC actively looks for pathways to support its sustainability journey. Telelumen provided AATCC with an opportunity to give its decommission lightbooth, new light, and renewed purpose.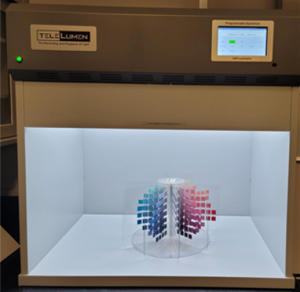 Working with Research Committee RA36-Color Measurement, AATCC partnered with Telelumen to repurpose its decommissioned light box into a state-of-the-art tunable LED booth.  Eleven of the more common lighting spectrums are preprogrammed into the booth.
The transition to the LED light source, allowed the power draw of the booth to be significantly reduced, so much so that a standard 120-V power output instead of 220-V was used.  For AATCC, this was an additional boon, as it provides the flexibility to relocate the booth anywhere within its lab footprint.
The booth will be used for educational and demonstration purposes.  Association members have access to AATCC lab equipment and are invited to check out the booth to explore its LED options.  Participants in AATCC's upcoming onsite training programs will also get a first-hand view of the booth.
If you are interested in becoming an AATCC member or attending one of its educational events, please visit www.AATCC.org.
About Telelumen: Telelumen is advancing the science of lighting and its effects on the human experience by providing the precision spectral tuning tools that measure, replicate, and play light spectra in their infinite variations. Products are designed and manufactured in USA. For more information send an email to info@telelumen.com
About AATCC: AATCC is the world's leading not-for-profit association serving textile professionals since 1921. AATCC, headquartered in Research Triangle Park, NC, USA, provides test method development, quality control materials, and professional networking for members in about 50 countries throughout the world.