New Look for AATCC Meetings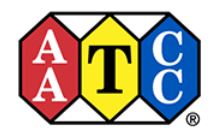 RTP, NC, September 23, 2022 – AATCC's November Research Committee and Interest Group meetings will feature a new venue, food trucks, shuttle service, and several special activities! The opportunity to influence textile standards remains the same. All are welcome to observe or actively participate as committees develop and update standards for testing textiles and more. There is no fee or membership requirement. The broad range of perspectives and opinions is what makes AATCC standards so valuable to the industry.
November 14-17
AATCC Technical Center
1 Davis Dr
Research Triangle Park, NC, USA
www.aatcc.org/aatcc-events/research/
Location
The November 2022 meetings will be held at the AATCC Technical Center. The venue offers attendees the opportunity to visit AATCC headquarters, including the labs and historic displays created for the 100th anniversary celebration in 2021.
All meetings include a hybrid option for those who can't attend in person. Attendees must register in advance to receive login credentials for the hybrid meetings. Advance registration is recommended for in-person participation, but onsite registration will also be available.
Events
The week starts Monday with an afternoon of Interest Group meetings and presentations. Each of AATCC's four Interest Groups will host an invited speaker. Attendees are welcome to attend one or all meetings—Chemical Applications, Concept 2 Consumer, Materials, and Rising Professionals.
The Tuesday morning Welcome Reception is a chance reconnect with friends and colleagues. Officers and staff will also be on hand to provide updates and help newcomers navigate the sometimes overwhelming world of textile standards.
Later in the day, attendees can attend the Dedication Ceremony for the AATCC library being named in honor of former Executive Vice President John "Jack" Daniels.
Of course, Tuesday and Wednesday are packed with committee meetings where everyone can be part of developing the standards used to characterize and evaluate textiles around the world. Committees address everything from sustainability to color measurement. A complete schedule of meetings is posted to the meetings webpage.
After another full day of Research Committee meetings, the event culminates Wednesday afternoon with AATCC's Annual Meeting. Ballot results for 2023-2024 President-elect and Board members will be announced. The current Board of Directors meets Thursday morning.
Lunch
On Tuesday and Wednesday, food trucks will offer a variety of lunch options right at the AATCC Technical Center. Attendees can purchase food and drinks from Hollywood Taco Shop or The Heights Dominican Kitchen to enjoy without the stress of fighting traffic or rushing through a meal. All are strongly encouraged to take advantage of the food trucks for their own convenience and to ensure AATCC meets its guarantees to each vendor.
Shuttles & Parking
Convenient shuttles will run between the official hotel and the AATCC Technical Center each day of meetings. Attendees can make reservations at Homewood Suites or park and ride each morning and afternoon. Shuttles are the best option to minimize congestion at the Technical Center and ensure everyone is in the right place at the right time!
The shuttle schedule is listed on the meetings webpage. To travel back and forth at other times, taxi and ride share services are readily available for the short, 2-mile trip.
Carpooling is recommended for those who prefer. Very limited parking is available on a first-come-first-serve basis at the AATCC Technical Center. Overflow parking at UL is less than a mile from AATCC, with sidewalks most of the way.

About AATCC: AATCC connects the global textile community to empower an innovative, informed, and sustainable future. Headquartered in Research Triangle Park, NC, USA, AATCC has provided standards development, testing materials, educational resources, and professional networking to the global textile industry for more than a century.