New Textile Scholarship for 2021-2022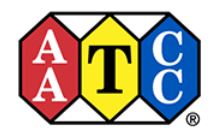 RTP, NC, December 16, 2021 – AATCC Foundation offers more than 25 scholarships for undergraduate and graduate students in textile-related fields. This academic year, there will be one more scholarship available thanks to the continuing generosity of the Jasani family. 
For more information on all the scholarships offered through AATCC Foundation, visit www.aatcc.org/foundation. Offerings cover all education levels, majors, and schools.
The Kanti and Hansa Jasani Family Scholarship was founded in 2015 to support Indian students studying in the United States. Two scholarships have been awarded each year since then. For the 2021-2022 academic year, a third $1,000 award is available specifically for students at North Carolina State University.
The scholarships are available to graduate and undergraduate Indian students attending US universities with student visas. Scholarship guidelines acknowledge that names of degrees and departments change over time. Applicants pursuing a career in any field involving textile engineering, textile technology, textile chemistry, textile science, textile design or a related discipline are encouraged to apply even if they are not in a "textile" program. Scholarship recipients may apply for an additional year of funding if they continue to meet all eligibility requirements.
Scholarship founder Kantilal A. Jasani is an alumnus of North Carolina State University and a long-time active member of AATCC. He hopes that the scholarships will raise awareness and encourage involvement in AATCC student chapters and activities. All scholarship recipients also receive free registration for the AATCC Textile Discovery Summit (www.aatcc.org/summit) and a $500 travel stipend.

To support the future of textiles through a donation to the AATCC Foundation, visit www.aatcc.org/foundation/#donate.
Jasani Scholarship Eligibility
Students MUST meet these criteria to be considered:
Citizenship: Indian citizen, US student visa
Education level: undergraduate (freshman, sophomore, junior, senior) and graduate (masters, PhD)
Enrollment:  Accredited US college or university (general scholarships) and North Carolina State University (NC State and general scholarships)
Areas of study:

Textile Design, including apparel and home fashion
Textile Engineering
Fibrous Materials, including Materials Science
Textile Sciences, including chemistry, polymers & color
Textile Technology
Selection Criteria
The review committee will consider the following in selecting scholarship recipients. Subjective criteria, including financial need, shall be evaluated based on the applicant's personal statement.
Financial need (highest priority)
Preference to AATCC student members
Demonstrated leadership in school or community
Work experience
Satisfactory SAT/ACT/TOEFL or GRE scores
For general scholarship, preference to students at schools other than NC State
About AATCC Foundation: The AATCC Foundation Inc was founded in May 1997 to further the charitable mission of AATCC. The foundation is organized and operated exclusively for charitable purposes and is classified by the US Internal Revenue Service as a 501(c)(3) organization.